Lagos State Zip Codes: Lagos State Postal Codes [Updated List]
Are you in search of an area code in Lagos State? Lagos state zip codes come in handy when you need to supply your postal code in any online or offline form/platform, we have listed the updated version of Lagos state postal codes for those who need it for one thing or the other.
Zip codes are used to designate specific locations and it comes in region, community, and area to give a better understanding of a particular location.
Postal codes can be very useful when you need to send an item to someone or receive from someone, most banks especially international banks and organizations make use of zip codes or postal codes so as to confirm your location for various reasons.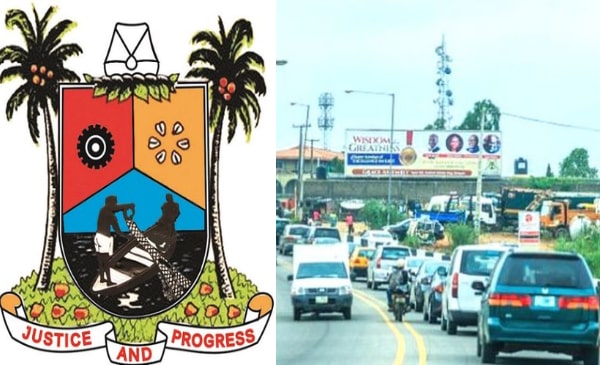 As big as Lagos state is in population and with numerous areas, within it, there is a need for Lagos State zip code or postal code, we have many places in Lagos that has the same name but with a zip or postal code you can pinpoint the exact location in question.
Lagos span into two different categories, the Lagos Mainland and also Lagos Island, this is a state blessed with human resources, natural resources, and good land for real estate. It is the commercial city of Nigeria so much is expected of this state.
Now that everything is improving and things are being modernized it makes sense having zip codes well-arranged based on areas to designate a particular place because we have many activities going on, many places with similar names, and there will always be a need to make use of logistic companies or delivery bike men to send parcels to and fro within the state.
The Lagos state zip code or Lagos state postal codes are always in 6 digits, knowing the one for a specific location will prevent confusion and with the high demand for Lagos State zip code NaijaXtreme has taken up this to provide you with the latest zip codes for areas in Lagos state.
Mind you, sourcing for Lagos State's correct zip codes from other websites may be risky as most of the blogs and platforms you see online have wrong zip codes so be careful when seeking information. You have nothing to worry about as we have always been updating Lagos state postal code on this page and also we will continue to add more.
Below is a table showing the updated list of Lagos State zip codes, remember this is only for Lagos state, you can find other states on this website by using the search box.
Lagos Nigeria Zip Codes {Updated List}
| Area | Zip Codes |
| --- | --- |
| Muritala Mohammed Airport | 100272 |
| Onikan | 101231 |
| Isaga Tedo | 100263 |
| Broad Street | 100221 |
| Ogba Aguda | 100218 |
| Marina | 100221 |
| Ojodu | 100213 |
| Agbelekale | 100324 |
| Onike | 100213 |
| Ijeshatedo | 101282 |
| Ajao Estate | 100263 |
| Oshodi | 100261 |
| Allen | 100281 |
| Shogunle | 100261 |
| | |
| --- | --- |
| Makoko Extension | 101244 |
| Yaba/Ebute Metta | 101212 |
| Abule Ijesha | 100213 |
| Balogun | 100267 |
| Alapere Ketu | 100244 |
| Opebi | 100281 |
| Oworonsoki | 100222 |
| Oregun | 100212 |
| Alagbado | 100314 |
| Bungalow Estate | 100264 |
| Obalende | 101232 |
| Egbe | 100265 |
| Ogudu | 100242 |
| Olowogbowo | 101227 |
| Festac Community iii | 102313 |
| Festac Community iV | 102314 |
| Dolphin Estate | 101222 |
| Olute/Navy Town | 102341 |
| Festac Community II | 102312 |
| Festac Community III | 102313 |
| Idumota | 101227 |
| Shomolu Central | 100231 |
| Oko Oba Agege | 100284 |
| Makoko Extension | 101244 |
| Akesan | 100268 |
| Ijedodo | 100269 |
| Victoria Island | 101241 |
| Abule Egba | 100276 |
| Ikotun | 100265 |
| Epe Tedo | 101224 |
| Ikosi | 100246 |
| Agege | 100283 |
| Lawanson | 100254 |
| Surulere Central | 101283 |
| Magodo | 100248 |
| Ipaja | 100278 |
| Oremeji Ifako |  100241 |
| Onipanu | 100252 |
| Mende | 100211 |
| Olodi Apapa | 102241 |
| Egan | 100268 |
| Kirikiri Industrial | 100272 |
| Iju Isaga | 100216 |
| Ikeja Oba Akran | 100282 |
| Anthony | 100232 |
| Orile Igamu | 101271 |
| Ikoyi | 101233 |
| Ebute Metta West | 101211 |
| Ifako Agege | 100215 |
| Ojokoro | 100313 |
| Dopemu | 100273 |
| Oya Estate | 100274 |
| Alimosho | 100275 |
| Meiran | 100361 |
| Alakuko | 100271 |
| Abule Okuta | 100223 |
| Ayodele Street | 100223 |
| Idumu | 100276 |
| Egbeda | 100276 |
| Badore | 100269 |
| Igando | 100267 |
| Adeniran Ogunsanya | 101211 |
| Isale Eko | 101226 |
| Bakare Faro | 102216 |
| Satelite Town | 102361 |
| Ikeja Oba Akran | 100282 |
| Mushin | 100253 |
| Suberu Oje | 100351 |
| Maryland | 100211 |
| Ketu | 100243 |
| C2 Sari Iganmu Orile North | 102232 |
| Itire | 100281 |
| Lafiaji | 101223 |
| Abarenji | 100269 |
| Isheri Oke | 100214 |
| Ajegunle Boundary | 102211 |
| Isheri Ofin | 100214 |
| Isheri Osun | 100266 |
| Fadeyi | 100252 |