Who is Mohamed Al Fayed? Wiki, Net Worth & Facts
Mohamed Al Fayed is an Egyptian billionaire, known for making his fortune with the Harrod's company, located in London. Furthermore, he is also the owner of the Ritz Paris Hotel. Likewise, Fayed owned Fulham Football Club though he sold it in the year 2013.
Mohamed Al Fayed built a billionaire personal wealth, joining the select group of the richest men in the world. The ventures he participated in, as well as the negotiation of them, is what led Fayed to the success he achieved.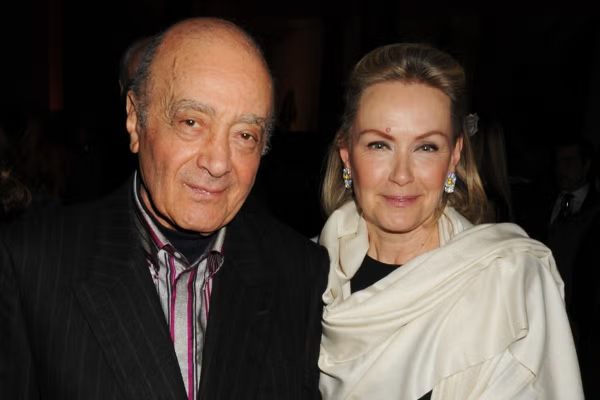 Despite being born in Egypt, he only achieved all of his net worth today after moving to the UK in the 1960s. According to Forbes magazine, Fayed's net worth has currently reached the $1.8 billion.
Mohamed Al Fayed Profile
| | |
| --- | --- |
| Full name: | Mohamed Abdel Moneim Al-Fayed |
| Birth date: | January 27, 1929 |
| Birth place: | Alexandria, Egypt |
| Nationality: | Egyptian |
| Occupation: | Businessman |
| Net Worth: | $1.8 billion |
| Known as: | Mohamed Al Fayed |
| Marital status: | Married |
| Social handles: | https://www.linkedin.com/in/mohamed-al-fayed-718960174/ |
The trajectory of Mohamed Al Fayed
Mohamed Al Fayed or Mohamed Abdel Moneim Al-Fayed, as his full name is, was born on January 27, 1929, in Alexandria, Egypt. Coming from a humble family, his father had several jobs, from a seller of various products to a teacher.
He got married to Samira Khashoggi in the year 1954 which made him share in business with his wife's brother. Samira's brother was Adnan Khashoggi, an arms dealer with an international reach, who ended up offering work for Fayed.
Some time later, Mohamed Al Fayed founded a fleet company in Egypt for trade. Furthermore, he eventually became financial adviser to the Sultan of Brunei, Omar Ali Saifuddin III. At the time, the sultan was one of the richest men in the world.
After moving to the UK in 1974 he was nicknamed "the Phoney Pharaoh". Thus, in the year 1975, he participated in the Lonrho mine conglomerate. About 10 years later, Fayed married his second wife, Heini Wathén.
The Businesses and Ventures of Mohamed Al Fayed
Mohamed Al Fayed then began to act more actively in his ventures, which in fact gave him the success and wealth he currently has. In 1979, he acquired the Hotel Ritz Paris, which he still owns today. With Ali, his brother, he bought the House of Fraser.
Harrods, a store located in the United Kingdom, was part of this group that he bought with his brother. Although he had tried several times, his request to have British citizenship ended up not materializing, as it was denied by the country's authorities.
In 2010, Harrod's in London was sold to Qatar for US$ 2.4 billion. Its Ritz Paris hotel was reopened in 2016. In this hotel, some suites bear names related to well-known guests, such as, for example, Coco Chanel.
In addition, he owned Fulham Football Club until the year 2013, when he sold the club to Shahid Khan, worth US$ 300 million. Khan is a billionaire in the auto parts segment and ended up acquiring the club that played in the renowned English football championship.
Personal life of Mohamed Al Fayed
Dodi, the eldest son of Mohamed Al Fayed, was dating Princess Diana of Wales. After some time, Dodi died in 1997 during a car accident in Paris. From that moment on, a controversy began around the case, as Fayed said that his son's death was planned and not an accident.
He then moved to Switzerland in the year 2003. But before he moved, in an attempt to improve his image in the UK, he carried out various charitable works. After leaving the country, he continued to carry out these actions linked to philanthropy, despite being criticized for allegedly not helping Egypt, where he was born.
What did you think of Mohamed Al Fayed's life trajectory? Leave in the comments the part that caught your attention the most.