Best Cities To Do Business In Latin America
What are the best cities to do business in Latin America? Latin America is one of the regions of the world with great prospects for doing business, especially those that have to do with raw materials. In addition, Latin American countries have managed to position themselves, currently, in terms of innovation and entrepreneurship.
Business all over the world is taking a good shape as even with the pandemic many businesses were able to function with teleworking, this sends a strong signal to investors that no matter the situation business will always thrive when done well.
As an investor or someone thinking of starting up a small business you may be left confused on where to get your business started, this article is specially made for you.
Read Also: TOP 5 Successful Business Models in the United States
If you want to know which are the 5 best cities to do business in this part of the world, you need to read this article through.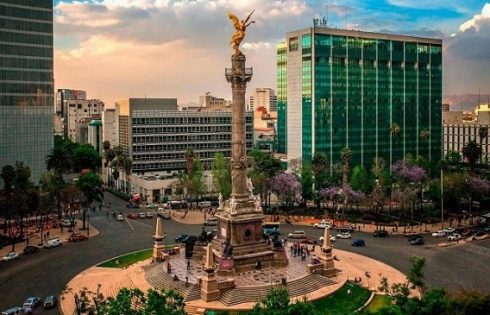 Best Cities To Do Business In Latin America
1) Medellin, Colombia
Located in the northwest of Colombia, Medellín has stood out for some years for its entrepreneurial capacity. For this reason, it has established itself worldwide as the second most important city to invest in Latin America. Likewise, the capital of Antioquia is one of the Colombian cities that receive the most investment in the textile sector, which is why important events such as ColombiaModa and Inexmoda are held that promote this industry.
In the same way, this city is one of the best destinations for business tourism, due to its wide range of hotels, its outstanding convention centers, and other characteristics such as its urban development, its tourist attractions and its capacity for innovation.
2) Mexico City, Mexico
In recent years, Mexico City has become one of the best capitals in the world to do business, which is why the World Bank has recognized it as the second economy in Latin America with the greatest ease of investment.
In addition, this city stands out as one of the most suitable places for business due to its variety of convention and exhibition centers, which are arranged for corporate meetings, fairs, business congresses, among other events. Some of the most recognized places that the DF has to hold different economic summits are: Centro Banamex, Expo Bancomer Santa Fe México and the International Center for Exhibitions and Conventions.
It should be remembered that Mexico City has several luxury hotels and more than 3,500 restaurants, which provide all the conditions for important business events to take place. Likewise, this destination is recognized worldwide for its tourist attractions that make this a conducive capital for doing business.
3) Santiago, Chile
Another of the Latin American cities with the best positioning and projection in business tourism is Santiago de Chile. Its hotel offer, restaurants, security, infrastructure and other aspects have positioned it as one of the best places on the continent to hold large events and corporate meetings.
In addition, the Chilean capital presents other important qualities such as good connectivity, public transport, nightlife, gastronomy, its culture and some majestic event centers that have the capacity to host up to 5000 people with all the comforts.
4) Sao Paulo, Brazil
Without a doubt, one of the leading cities in this type of tourism is Sao Paulo. This metropolis is known as the capital of business and large events. This is due to its infrastructure that allows large and important events such as fairs, congresses and conventions to be held.
Similarly, this city -which receives millions of tourists every year- has ideal environments to make investments due to the fact that it has a large industrial sector. According to the study carried out by the International Tourism Demand of the Brazilian Ministry of Tourism, 80% of the people who visited Sao Paulo in 2014 were to do a type of business and investment or to attend a corporate event.
5) Cancun, Mexico
It is no secret to anyone that Cancun is one of the cities preferred by entrepreneurs to carry out their business, this is why it made the list of best cities to do business in Latin America. Likewise, this Mexican city, being one of the most visited tourist destinations in all of Latin America, is equipped with a wide range of hotels of a high category, which have all the necessary infrastructure to host large corporate events. To this is added, its Caribbean landscapes, which include almost virgin beaches, cenotes, mangroves, colorful reefs and other attractions, which make this one of the most special destinations for doing business.
Similarly, the International Airport of Cancun has several operating routes, which provide adequate infrastructure for different direct flights or connections to different parts of the country and abroad.
Finally, Cancun has various organizations that are in charge of supporting the events. And, in turn, it has modern facilities in its event centers, equipped with all technological services.
Read Also: How to Start a Business With Little Capital In 6 Steps?
Do not forget to enjoy these wonderful Latin American territories, and if you have a business project, be sure to visit them and expand your corporate experience.