Requirements to Work in the United States 2024
The United States, often called "The Land of Opportunity," has captured the imagination of professionals and dreamers around the world for decades. From Silicon Valley to Broadway, the possibilities seem endless in this vast mosaic of cultures, landscapes and ambitions. However, before pursuing your American dream, it is essential to understand the requirements for working in the United States.
Yes, English is the gateway, but there are more barriers to overcome than simply speaking the language. From the different types of visas to the complexities of the American labor system, there are many elements you need to take into account.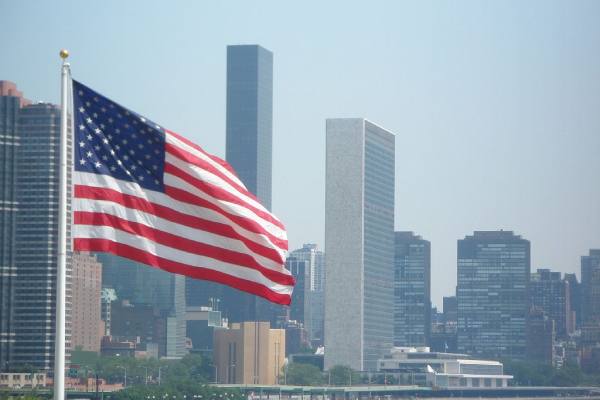 Visa and Work Permit
The process of working in the United States is mainly based on obtaining an appropriate visa. However, obtaining this visa may vary depending on your personal situation, your profession and the type of job you are going to perform.
Most common types of work visas in the US:
H-1B Visa: Designed for workers in specialized occupations who have a college degree or equivalent experience. It is usually in high demand by professionals in areas such as technology, engineering or health.
L-1 Visa: For transfers within the same company. If you work for a company in your home country and are transferred to an office or subsidiary in the US, this could be your option.
O Visa: For individuals with extraordinary abilities or achievements in science, arts, education, business or sports.
J Visa: For exchange programs, such as scholarship holders, students, professors, researchers, among others.
TN Visa: Specific for citizens of Canada and Mexico under the North American Free Trade Agreement (NAFTA).
You can find a more detailed list and descriptions in this article about how to apply for a work permit in the USA.
Job offer and sponsor
In most cases, in order to apply for a work visa for the United States, you will need a job offer from a company in the US. who is willing to sponsor you. This sponsor will be in charge of starting the process of applying for your visa.
Labor certification
For some visas, before the employer can file a petition with the U.S. Citizenship and Immigration Services (USCIS), they must obtain a labor certification from the Department of Labor. This certification confirms that there are no qualified US workers available for the position being filled.
You can review more about this process on the official website of the US Department of Labor.
Mastery of English
Although it is not a legal requirement, proficiency in English is essential for working in the United States. Some employers may require proof of language ability, such as TOEFL or IELTS results.
In Conclusion
Working in the United States, known as the nation of opportunity, is a dream for many around the world. Whether you're drawn to its diverse industries, the possibility of dizzying career growth, or simply the desire to experience the iconic American dream, it's essential to prepare and be well-informed.
It is crucial to understand the requirements and follow each stage of the process carefully. A work experience in the US can be immensely enriching, but only if approached with due diligence and preparation. Therefore, stay up to date with information and consider seeking advice if necessary. Thus, your journey into the American world of work will be not only a dream, but a triumphant reality.