How To Be A Self-Employed Travel Agent?
The travel agent, also called a travel consultant, travel operator, travel attendant, or travel agency employee is a professional who assists people who want to organize and plan a trip (national or international). In addition to selling trips, the agent also gives useful information about the destination of the trip, precautions to take, the best hotels, among others.
For travel lovers, this is an exciting profession. You'll be able to help other people discover amazing destinations and you'll use your travel and tourism knowledge to ensure customers have the perfect holiday.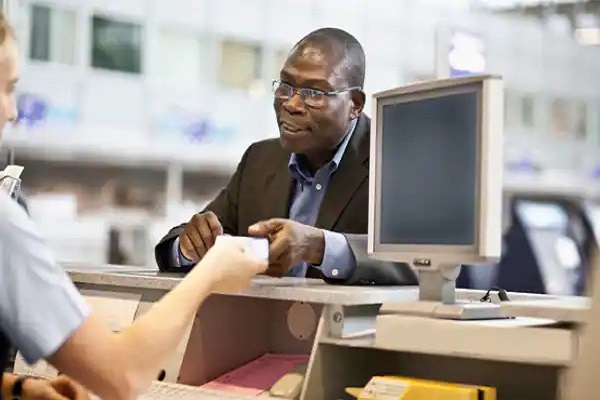 If you would like to pursue this career, then this article is made for you! Here, we will tell you everything about the travel agent profession. You'll find out, for example, what he does, what his day-to-day life is like, career opportunities and other useful information to start this career on the right foot.
What does a Travel Agent do?
The travel agent sells tourist travel services, both domestic and international. In addition to selling tickets (airplane, train or other means of transport), the agent can also sell packages with a hotel, car rental and tickets to tourist attractions, for example.
We can say that he does the entire trip planning if the clients so desire. A travel agent gives all the information about the destination, including the best routes and entertainment venues, hotels and even restaurants.
Working in a travel agency, he books trips (including not just the ticket but all other contracted services) and gives customers all the necessary documentation so that they can travel.
What are the functions of a travel agent?
The duties of a travel agent largely depend on their position within the travel agency. Being at the service desk, that is, being responsible for organizing and selling trips, he must:
Give information about the different tourist destinations sold by the agency
Get information about transport and accommodation costs and availability for your chosen dates
Help customers to organize the trip
Help customers obtain all documents required to travel (including proof of vaccinations, if necessary)
Advise on safety and health measures, but also advise on the best hotels, ways to move around the destination country, among others
Discover the best local attractions, entertainment venues, restaurants and tourist circuits
Organize itineraries (if requested by the customer)
Booking travel, accommodation and other contracted services
Issuing airline tickets (or other means of transport), hotel reservations, cars, among others
Receive payment and issue invoice
Ensure that all documents are correct and that passenger luggage complies with regulations
Organize group trips (sightseeing excursions, for example)
If the travel agent is working in the administration part or in the back office, he will not work with sales. He is responsible for:
Make changes to contracted packages
Reissue tickets
Answering phone calls from customers who need something in particular
Handling reservations and issuing tickets (if the agent at the counter is unable to do so automatically)
Handling orders placed over the internet
Job Market Departures
The travel agent can work for others, that is, for a travel agency, but can also act as a freelancer.
When working for an agency, the travel consultant has to restrict the offers to those that the agency itself offers and try to sell the packages that the agency determines as a priority.
However, when acting as an autonomous person, he has complete autonomy over the packages sold and can plan trips according to his own experience and knowledge of the destination.
How to enter the Travel Agent career?
To pursue the profession of a travel agent, or to work in a tourism agency, the ideal is that you have a university degree in Tourism (or a technical course in the area).
This is a hierarchical career with a well-defined evolution. So, before working as a travel agent, you will have to act as a tourist agency assistant. This is the first step in a promising career that gives you a real possibility of progression.
After working as a travel consultant, you can aspire to the positions of travel agency analyst, travel agency supervisor and travel agency manager (top position in this career).
In addition to good knowledge of geography, you must be a communicative person with sales skills. After all, the most important thing is to be able to sell good travel packages.
Being fluent in English is, today, essential for anyone working in the field of tourism. However, travel agents must invest in knowledge of other languages ​​as well, such as French and Spanish, for example.
How to be an independent Travel Agent?
There are no minimum requirements for someone who wants to be an independent travel agent. However, having knowledge in the field of tourism is essential to have good results. Getting to know different countries and love to travel is also important for you to be able to captivate customers.
If you have already decided that you want to open your own business and act as an independent travel consultant, then you need to evaluate what type of business you are going to open. You can set up an office/physical store, or you can start with an online business (a website that offers your services).
You also have the possibility of working without the support of other companies (you will have to look for partnerships with hotels, airlines, as well as other service providers), or you can work with a larger travel agency (you become almost like a consultant agency freelancer, in exchange for a percentage of the profits).
Another aspect to take into account is the niche market in which you want to act. Trips are very diverse and, especially at the beginning of your career, it is important to specialize in some tourist destinations. Do you prefer beach destinations or large historic centers? Would you like to work with honeymoon trips or trips where adventure is the most important thing?
Read Also: The 5 Best Travel Agencies in the United States
Choosing a market niche is essential to be able to create a solid customer base, but it is also important to become a reference in the market for that type of travel.