How to Apply for a Work Permit in the USA (New Requirements)
When we undertake the adventure of moving to another country in search of job opportunities, we face various bureaucratic processes. The United States isn't an exception, in the USA, one of the most important steps is to obtain a work permit. 
Therefore, in this article, we will guide you step by step to facilitate your path to obtaining your work permit in the United States without stress.
What is the work permit for in the USA and why get it?
The work permit, officially known as the Employment Authorization Document (EAD), is essential for all people who wish to work legally in the USA. This document guarantees that you have the right to be employed in the country, providing legal security to both you and your employer.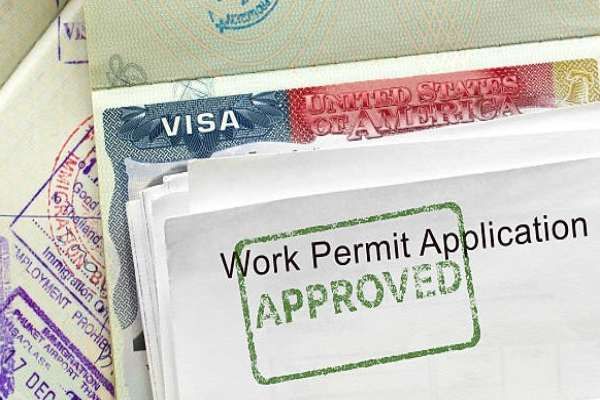 Obtaining it will not only open the doors to a wide range of job opportunities but will also allow you to apply for a Social Security number, vital to access various services and benefits in the USA. In addition, carrying an EAD gives a great advantage to those seeking to establish a stable and secure life in the United States.
However, obtaining this permit is not direct, since the immigration processes in the United States are complex and even long. This is where the figure of a labor lawyer specializing in immigration becomes important. A lawyer who speaks your official language, in addition to helping you better understand the process, will give you a sense of trust and closeness that you need in this process.
How to apply for a work permit in the USA
The procedure for applying for a work permit is relatively simple, but it is crucial to do it correctly to avoid delays or denials. The first step is to complete Form I-765, provided by the United States Citizenship and Immigration Services (USCIS). This form can be filled out both online and in print.
During this process, you may need advice; This is where a lawyer can be your best ally, making it easier for you to understand each requirement and helping you gather all the necessary documents.
After completing and submitting the form along with paying the corresponding fees, you must wait for a notification to attend a biometric appointment, where your fingerprints will be taken and a short interview will be conducted.
Requirements for a work permit in the United States
Although the procedure may seem simple, it is vital to comply with all the requirements established by the US authorities. Some of these requirements are:
Demonstrate your eligibility: Depending on your immigration status, you will need to present documents proving that you have the right to apply for an EAD.
Form I-765: As we mentioned above, this properly completed form is essential.
Identification documents: You will need to present documents that confirm your identity and your immigration status.
Recent photographs: Two recently taken passport-style photographs are generally required.
Remember that having the support of a lawyer can greatly facilitate this process, guiding you in the preparation and presentation of each necessary document.
What is EAD (Employment Authorization)
The EAD, or Employment Authorization Document, is the work permit itself. It is a card that shows that the holder is authorized to work in the USA legally. This document has a limited validity, so you must renew it periodically to continue enjoying its benefits.
If I am an illegal immigrant, can I apply for a work permit?
In situations of immigration irregularity, obtaining a work permit becomes a considerable challenge. However, there are certain circumstances under which an individual in an irregular situation could qualify for an EAD, such as, for example, being in the process of adjusting immigration status or being a beneficiary of some humanitarian protection.
Given the complexity of these situations, the advice of a lawyer is more than recommended, as this professional will be able to properly guide you through the intricate American legal system, providing you with the best options available for your particular case.
Read Also: The 10 Most Expensive ZIP Codes In The United States
As you can see, getting a work permit in the USA is a process that requires patience and attention to detail. Although it may seem overwhelming, remember that you are not alone: ​​having the support of a lawyer can be the first step to successfully navigate this process, and thus begin to build your future in the USA with a solid and legal foundation. Good luck!