Study in the United States: Everything you need to know
If you are thinking very seriously about going to study in the United States, first of all: Congratulations! You have made a decision that, without a doubt, will completely transform your life. And studying at a university in the United States is a true dream for many people. 
Not only because of the vision we have of that student culture but also because it has the most important prestigious universities in the world.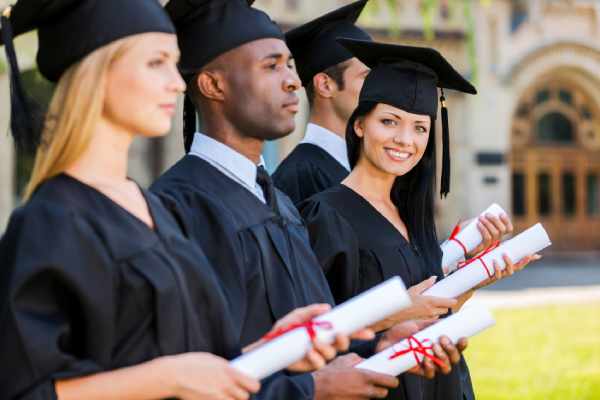 What is the educational system like?
The United States invests in education like no other country knows how to do. This means that they have one of the most important and powerful educational systems in the world.
This is one of the reasons why it leads the ranking among the most prestigious universities in the world. Do you want to know why?
In their first courses, they include simpler and more general subjects so that you can better adapt to student life. Of course, in the last years, you will have to study much more in-depth.
Schools in the United States know how to teach in a more active way. That is, they not only teach you theoretical concepts, for them practice and teaching you how to function in the workplace is very relevant.
While studying in the United States you also achieve a perfect level of English.
Its prestige makes any student who has studied at these universities stand out in the competition. Not only because of this prestige, but because of the skills that are acquired when studying abroad.
What is required to study at a University in the United States?
In order to be eligible to be a student at a United States University, you must meet certain minimum requirements. And as you know, Americans are not going to settle for less.
At a minimum, you must have a high school diploma or take the GED exam.
You must demonstrate that you have good grades in previous courses and you cannot repeat any course.
You must have a good level of English. Normally, they ask you for one of two exams: either the SAT or the TOEFL.
It is not a requirement, but having a scholarship will help you a lot to study in the United States. Or failing that, have very good financial resources. Studying in the United States is cheap but can be a little costly.
Requirements in TOP universities
The top universities have some extra requirements such as:
Have at least a budget of $40,000 (per course)
Brilliant academic record.
Prepared documentation.
SAT score greater than 1,400. (it is also necessary to do the Subject Tests)
What scholarships exist within the United States?
To study in the United States there are different types of scholarships.
Sports Scholarships
These scholarships will lead you directly to being part of the university team. They are a highly sought-after scholarship that can open many doors for you. It covers university expenses that, sometimes, can be total.
Academic Scholarships
They conduct themselves according to academic merits and we are not going to lie to you. You have to have a BRILLIANT record in every sense. They are awarded between 10,000 and 30,000 dollars per year.
International Scholarships
These scholarships present opportunities for international students to study in the United States and they offer up to 50% of the total expenses.
What are the best courses to study in the United States?
Each country and university in some way has careers that are favorites. In general, people who go to study in the United States usually opt for business or engineering careers. Of course, this can vary.
The Business degree is in fact the most in demand by the European public. And there is a reason: the best managers in the world have been trained at these universities. From the third year, they bring you closer to the REAL business world, no theory. Furthermore, it is most likely that after studying for this degree in the United States, you will leave the university with a job.
When it comes to studying Business, Harvard is "number one". And it has the MBA dreamed of by every mortal on the planet and is in the world's top ten. And no wonder, top executives have been trained at this university and we have all, in some way, wished to be one of them at some point. The University of Pennsylvania, one of the oldest in the country, is another of the universities that offers the best business studies program.
On the other hand, we have engineering as another career in high demand. Many students study for their basic degree in their respective countries and go to one of these universities to do a master's or postgraduate degree. 
Something that, without a doubt, transforms your resume radically. Massachusetts Institute of Technology  (MIT) is one of the best universities in the world when it comes to studying engineering. 
On the other hand, Stanford offers very attractive study plans and is precisely where great managers such as those at Google or Nike have studied.
How is a university degree from the United States validated?
It all depends largely on the degree you have studied. In any case, in case the degree gives you access to a regulated job. Whether it's engineering or medicine, you're going to have to do something.
This approval will allow you to practice the profession.
TOP 10 Universities in the United States
These are the 10 best Universities in the United States:
Studying in the United States is a dream. A dream that, with a lot of effort on your part and some luck, you can see come true. And, feeling part of some of the student brotherhoods in the United States is something that everyone should experience.