How To Study And Work In Canada? (Opportunities)
Want to know how to study and work in Canada? Canada is an excellent destination to live in. It is in fact, one of the countries that offers a better quality of life. You can actually study and work in this country.
Canada grants specific permits for tourism, study and work. Therefore, if you want to study, you will not be able to do it with a tourism permit. There are opportunities to do two things: study and work at the same time.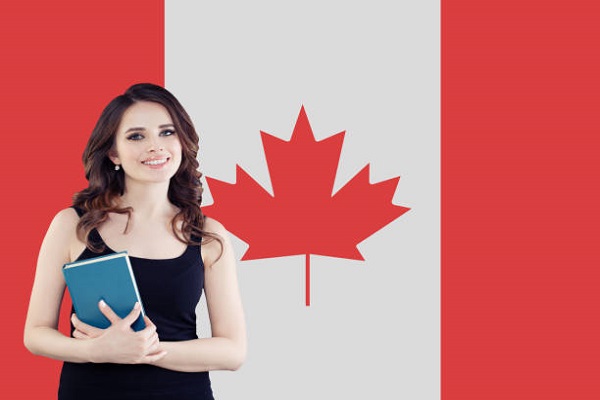 In this article, we will explain everything you need to know to study and work.
What can I study to work in Canada?
There is a wide variety of courses that you can take in Canada, however, if you want to guarantee employment opportunities in any way, you should focus on three fields: language courses, Career Programs, Certificates in Canada.
Each alternative gives you the opportunity to prepare secularly, and therefore get a job. Of course, some of these provide more advantages than others.
Language courses
In Canada there are several courses of all levels in English. Mastering this language is of vital importance, because it makes possible the ability to listen, speak, write and understand widely. Which allows you to get better employment opportunities.
If you want to visit the country and see what it offers temporarily, you can access an intensive English course or even a basic one, which last from 2 weeks to three months.
Of course, if your intention is to work at the same time you take the course, you should know that it is no longer possible. Since 2014, it is not allowed to work while taking language courses in the country.
However, being part of a language course program allows you to visit the country, since it works as a visitor visa or an Electronic Travel Authorization.
If you work without permission, for example with the language course, you can face harsh penalties, such as deportation and revocation of permission to enter the country.
Career Programs
If your goal is to study and work at the same time, you should opt for this option.
Co-op courses; As they are also known, they are diplomas or technical level qualifications that are taught by certified colleges.
This type of study has a duration of 1 year, which makes it possible for you to get to know the country and get a job.
The schedule is flexible, since classes are taught in the morning, which allows you to have afternoons to work, that is, 20 hours a week in any job you choose.
The course is divided into two stages: 6 months of theoretical studies, and 6 months of practice.
In these last 6 months you will be able to put your theoretical studies into practice in the Career Programs. Your hours worked will be paid. At this point you will be able to work 40 hours a week, therefore, you will enjoy a higher income.
Certificates in Canada
Canada's education system is one of the best in the world, so doing a Master's or a Bachelor's is an excellent decision.
Obtaining professional certificates allows you to train in a profession in demand in the country. Its duration is 6 months. During that time you will have the afternoons free, so that you can get a part-time job in the country.
The disadvantage of this alternative is that it does not have a practice period. There are several types of useful certificates, among which are: Business Communication, international Trade, Marketing, Customer Service, Service Excellence for Business, among others.
It is extremely important that you think carefully about the type of certificate you want so that it fits your professional needs and preferences.
What type of visa do you need to study and work in Canada?
If you want to study and at the same time pay for your life in Canada, you must get any of these two visas:
Student visa
This is a permit that the government grants to foreign students so that they can work on anything during the time that their studies last, generally a few months.
You must be enrolled in one of the centers authorized by the Canadian government before applying for the visa. You need to prove that you are enrolled in a school.
The Working Holiday Visa
It is a study and work permit aimed at young foreigners. It has a duration of 1 year, which allows you to even work full time. At the same time, it grants you the right to travel within the entire Canadian territory.
You can extend the validity period through other mobility programs.
How much does it cost to study and work in Canada?
Canada is a first world country, so to enjoy its benefits you must make considerable expenses.
The cost of studying in Canada varies depending on the duration of the course you have chosen, as well as the school you selected and the city in which you will live during your stay in the country.
The weeks of class can have a cost of 250 to 300 CAD$, if you choose a short course, from two weeks to a month, we would be talking about 1000 CAD$ approximately, which is the registration cost.
To this budget must be added the plane ticket, the expenses of food, lodging and payment of services. At the same time, the visa cost.
We can't give you an exact figure, but this makes us think of a sum of around CAD$2,500. That is why studying and working is a good option, because it makes it possible for you to pay for your studies with the work done during your stay.
Requirements to study and work in Canada in 2023
Before packing your bags or suitcases, you must meet a series of requirements.
This will allow you not only to study but also to work legally in the country, which are:
Valid passport
Enroll in a government-accredited Canadian school.
Get a student visa for Canada.
Read Also: The 10 Highest Paying Jobs In Canada
It is possible that you must meet additional requirements, that will depend on the school in which you enroll. For example, they can request a Certificate of Higher Education, medical tests, a Certificate of English level, an economic certificate, among other things.