The 5 Best Seminary Schools in Ethiopia [Theology Schools]
Need to know the best seminary schools in Ethiopia? There is no denying that Ethiopia has some world-class Bible schools, where believers go to complete various theology programmes. If you have been looking forward to discovering the best seminary schools in Ethiopia, you would find the right information on this page.
This post has compiled a list of the top 5 best seminary schools in Ethiopia. You will learn about how relevant they are in Ethiopia and the programmes available at the institutions. More importantly, you will learn about the importance of attending a seminary school.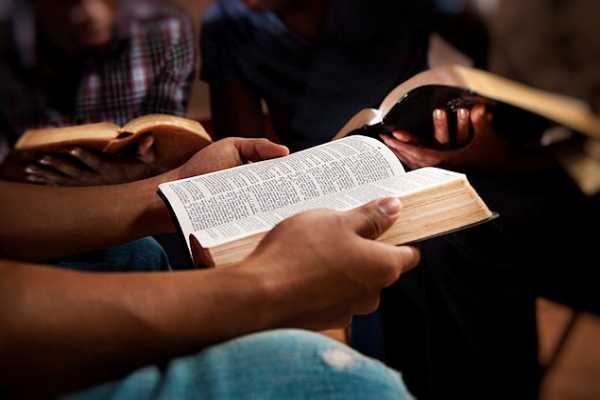 What Is a Seminary School and Why Is It Important?
A seminary school is an institution where theology courses are being studied; that is, a school that educates students with knowledge of the Bible and the Christian faith. At the end of completing a programme, a degree is awarded to the student.
However, there's this popular misconception about seminary schools; people believe a seminary school is attended by people who want to be Catholic priests.
While this is true, a typical seminary school is where the Bible and Christian faith is being thoroughly taught. The seminary school where priests are being trained only exists in the Catholic Church.
By attending a seminary school and earning a theology degree, you will be well regarded in the church. Besides, you will have in-depth knowledge of the Bible, unlike other normal Christians that haven't attended a seminary school.
The 5 Best Seminary Schools In Ethiopia
Without any further ado, let's delve into the top 5 seminary schools in Ethiopia:
1. Ethiopian Graduate School of Theology (EGST)
This is one of the leading theology schools in Ethiopia. It was established in 1998 under the supervision of Dr. Peter Cotterell, Principal of the London Bible College. Aside from the fact this is a really big school, it is currently run by the two largest evangelical denominations in Ethiopia; the Ethiopian evangelical church and the Ethiopian Kale Heywet church.
The school seeks to equip as many Ethiopian students as possible with the core knowledge of the Bible.
In a country plagued with poverty, the Ethiopian Graduate School of Theology does not only focus on teaching theology concepts. The founding members also find creative ways to improve the state of the country and make citizens live better.
2. Evangelical Theology College
The main aim of this school is to raise Christian leaders in all of Ethiopia. As one of the best seminary schools in Ethiopia, the Evangelical Theology College has been providing profound theology education for more than 20 years.
The school openly invites anyone who believes he has a calling in God's kingdom. The right knowledge and values would be impacted in such a student. With different programmes to choose from, the institution attracts a large number of applicants each year.
3. Gidada Bible School
Although this theology institution is not as big as the aforementioned seminary schools, it is still considered one of the best in Ethiopia. The school receives applications from students across the country indiscriminately.
The best part is that you might be opportune to get a scholarship. The school has a foundation that offers scholarship programmes to passionate and qualified students who are financially challenged.
Each year, several students are awarded scholarships to embark on their respective theology programmes in the school. But even for those that aren't on scholarship, the school ensures that its programmes are affordable.
4. Mekane Yesus Theological Seminary
This institution is one of the best seminary schools in Ethiopia. It was founded in 1960 to offer Diploma programmes in theology. After offering only Diploma programmes for about a decade, other courses and programmes were inducted into the institution, making it possible for more students to come study.
As of now, the school has gone beyond providing theology education. Leadership, management, and communication departments have been added.
Nonetheless, theology remains the core focus of the school since that's the purpose of its establishment. Over the years, top Christian leaders and Bible scholars have been produced by the institution.
5. Meserete Kristos College
This is a Christian-based institution established for the sole purpose of equipping students with theological education. In fact, this school has one of the highest number of theology students. A wide range of Biblical courses and programmes are being studied in the school by thousands of students across Ethiopia.
Some big churches in the country send certain Christian leaders to earn a theology degree in order to have a higher capacity in ministering the word of God and ultimately become theological scholars.
What Does Theology Mean?
In simple terms, theology refers to the study of God and religion. Someone who has a thorough knowledge of Christianity, God, and the Bible by studying theology is known as a theologian.
Why Study In a Theology School?
The main reason why people study in a theology school is to gain an in-depth knowledge of the Bible and the Christian faith. This is why pastors and Christian leaders are often the students you find in a theology school.
Besides, after studying in a theology school, you would be formally recognized as a theological scholar; which means knowledge of Christianity and the Bible is way beyond that of normal churchgoers.
Difference Between Theology and Seminary
Theology and seminary are almost the same thing. Both terms have to do with studying God. But establish a difference between both terms, seminary has a little bit broader meaning than theology.
A seminary is a school where Christian ministers and pastors are being trained, after which they earn a degree.
A seminary can also be a school where Catholic priests are trained before they get ordained by the Church. On the other hand, theology simply means the study of God and Christianity through the Bible.
Benefits Of Enrolling In a Seminary Schools
There are some benefits someone enjoys studying in a seminary school. Some of these benefits include:
Attending a seminary school expands your network and enables you to meet with other theology scholars.
It improves your teaching ability when it comes to teaching the Bible.
There are certain values you would learn to build character.
It builds and strengthens your relationship with God.
You would have access to your school's theology library and resources.
Studying in a theology school enables you to develop healthy communication skills.
FAQs
Are there more seminary schools in Ethiopia?
Aside from the five theology schools discussed in this post, Ethiopia has other seminary schools.
Does Ethiopia have more Christians than Muslims?
Of the entire population of Ethiopia, 70% are Christians while the remaining 30% comprises Muslims.
Can I study more than one theology course?
After completing one course and earning your degree, you can take up another course. A lot of theologians do it.
Final Thoughts: Best Seminary Schools in Ethiopia
This post has provided all relevant information about the best seminary schools in Ethiopia. This would help in choosing the right school for your theology programme. Based on their reputation and years of experience, the aforementioned theology schools are the best in Ethiopia as of now.