The 10 Ugliest People On Earth 2023 [Guinness Records]
The ugliest people on earth enlisted in this informative piece come from various fields and different countries across the world. However, they all have a common factor, their ugly look.
The fact is, you can't stir at them for long. I guess by now you can't wait to find out the names that appear on the list. You might even be familiar with some of them. Journey with us as we unveil to you the ugliest people in the world right now.
The majority of the personalities that are enlisted here were born beautiful and handsome with just a few born naturally ugly. You will get the full gist in no time.
Top 10 Ugliest Person On Earth
1. Godfrey Baguma
Country: Uganda
Field: Businessman / Gospel Singer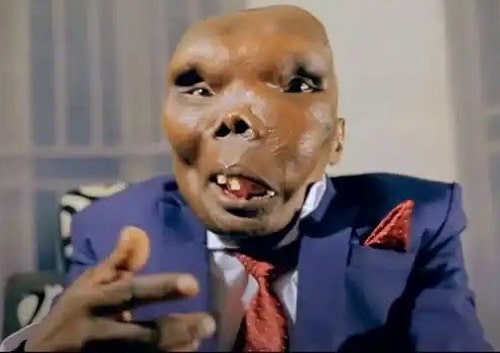 Ugandan gospel singer Godfrey Baguma is the number one ugliest man in the world. He used to be a shoe cobbler before dabbling into music, in the gospel genre. Baguma gained public attention in 2002 when he won the ugliest Man in Uganda contest.
He entered the contest originally to raise money for his family. Since then, he has featured in several other competitions.
Baguma was born with a rare and unknown medical condition that caused the side of his face to swell. Interestingly, he met his Spouse, Kate Namenda, and the couple got married in 2013. They are blessed with two children.
2. Dennis Avner
Country: American
Field: Software Developer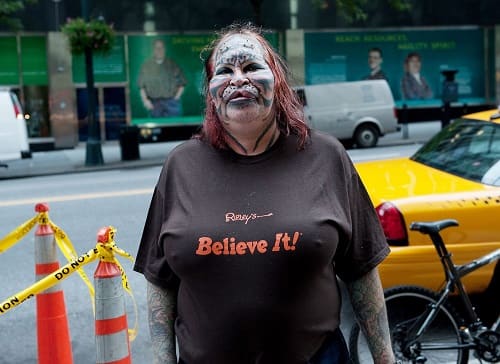 Dennis Avner popularly referred to as "Cat Man" or "Stalking Cat" is the next ugly person ever in the world. funny enough,
Avner wasn't born ugly, but his look was the result of the surgery he underwent, 17 cosmetic body modifications surgeries that cost him millions of dollars to have a tigress resemblance.
The reason he gave for his physical transformation as he originates from the tribe of the Hurons, as well as the Indian tribe of Dakota, both tribes known to have emblems of a tiger.
His transformation brought him fame. however, Avner died in November 2012.
3. Mison Sere
Country: Zimbabwean
Field: N/A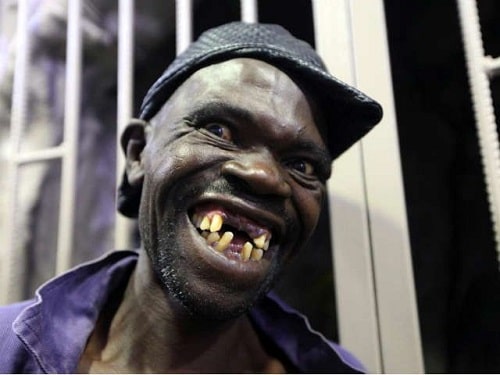 Mison Sere came to the limelight when he won Zimbabwe's fourth annual Mister Ugly contest in 2015. However, many believed his ugliness was not natural, but due to several missing teeth, he is considered to be one of the ugliest people in the world.
Sere considers it an honor to be crowned the ugliest man and believed since models make money from their good looks, likewise should ugly people.
4. Eric Sprague
Country: American
Field: Performer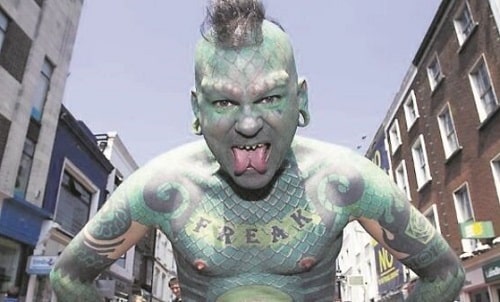 The next name to appear on our list of the top 10 ugliest people on Earth is American freak show and sideshow performer, Eric Sprague known professionally as "The Lizardman".
Sprague attracted public attention and is best known for his body enhancement surgery which includes sharpened teeth, a full-body tattoo of green scales, split and forked tongue, subdermal implants, and green-inked lips.
5. Paul Lawrence
Country: American
Field: Sideshow Performer / Actor / Musician
Paul Lawrence who goes by the stage name "Enigma" is a famous American sideshow performer, actor, and musician known for his extensive body modification which includes horn implants, ear reshaping, several body piercings, as well as a full-body jigsaw-puzzle tattoo.
The tattoos on Lawrence's body required more than 200 tattoo artists and body modification experts have worked on him.
6. María José Cristerna
Country: Mexican
Field: Businesswoman / Lawyer / Activist
Taking us further in our discussion is Mexican lawyer, businesswoman, activist, and tattoo artist María José Cristerna Méndez popularly referred to as "The Vampire Woman" or "The Jaguar Woman". She is famously known for her extensive body modifications, which she embarked on as a system of activism against domestic violence.
In addition, she is recognized by Guinness World Record as the most tattooed woman in the world presently. She has tattooed almost 98% of her body.
7. Gregory Paul McLaren
Country: New Zealand
Field: Performer
New Zealand is the home of the seventh ugliest person in the world, Gregory Paul McLaren nicknamed Lucky Diamond Rich, a popular performance artist, street performer, and international arts festival performer best known for acts such as sword swallowing and juggling on a unicycle.
McLaren holds the Guinness World Record for the most tattooed person in the world. every part of his body is covered in tattoos that are mostly black.
8. Donatella Versace
Country: Italian
Field: Businesswoman / Fashion Designer / Socialite / Model
The eighth person to appear on our list of ugliest people on Earth is Donatella Versace. She is related to Gianni Versace, the founder of the luxury fashion company Versace. Been his sister, she inherited a portion of her brother's wealth upon his death in 1997.
Donatella does not always look this ugly but her present facial expression is as a result of surgery plastic gone wrong. Also, many believed her extremely slim stature is a result of a poor eating disorder.
9. Michael Berryman
Country: American
Field: Character Actor
Michael John Berryman is a well-known American character actor, born with a rare condition called hypohidrotic ectodermal dysplasia. It resulted in the absence of sweat glands, hair, and fingernails, and teeth.
He is often used to portray a character in horror movies through which he has been able to amass his fortune and also gained fame.
10. Jocelyn Wildenstein
Country: American
Field: Socialite
Jocelyn Wildenstein is a famous American socialite and cosmetic freak best known for her extensive cosmetic surgery which resulted in her catlike appearance.
Top 15 Countries With Ugliest People In the World
Writing about countries with ugly people in the entire world, here are the top 15 of these countries;
Poland
UK
Ireland
Germany
India
Japan
Lithuania
China
Korea
Turkey
Australia
Russia
Spain
Canada
France
Zimbabwe
Read Also: The 10 Ugliest Cities In Latin America [Latest Ranking]
Conclusion
We have concluded our discussion on the top 10 ugliest people on Earth right now. Most of the people here got their ugly look by choice for one reason or the other that is best known to them.