10 Websites to Look for Work in Germany [2024 Updated]
Are you a job seeker looking for work in Germany? Finding work in Germany can be a difficult process, especially because of the German language, although it is not impossible, in fact, there are many expatriates working in this destination and there are opportunities for everyone.
The options for working in Germany are diverse. Of course, applying for a job will depend on various factors. The good thing is that to work in Germany you do not need a work permit if you belong to a member country of the EU or the EEA. Now, if you are from a country outside the EU or EEA, you will have to apply for a work permit.
Read Also: Requirements to Work in Germany
As for language, obviously, if you have knowledge of German, you will have an advantage when it comes to finding a job. However, there are many companies that use the English language at work. Of course, the jobs may not be as well paid.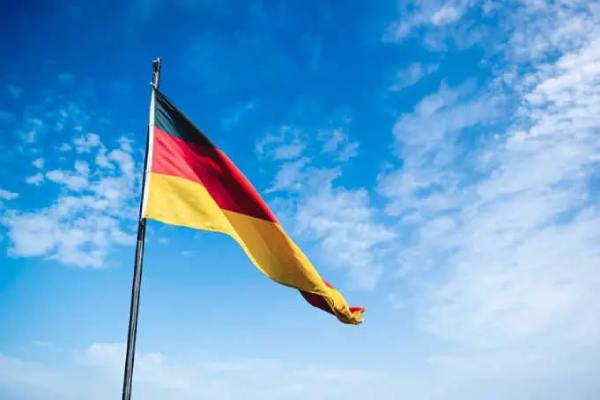 Without a doubt, if you are thinking about working in Germany, you should know that it is a good option since it is the largest economy in Europe and the fourth largest in the world. And on the other hand, geographically, in Germany you can find beautiful cities to live in as well as great landscapes to enjoy. Being in the center of Europe, traveling around the ancient continent is very affordable.
Finding a job in Germany: Employment website listing
There are people who are already living in Germany and others want to find a job opportunity in the German country to start a new life or improve their professional resume. Whatever the reason, here you will find a  list of web portals to find work in Germany.
Most opportunities are aimed at qualified professionals, especially specialists in technical areas with specific skills and good knowledge of the English or German language.
If you have a work contract sponsored before leaving for Germany, you will ensure that you start with something secure, although you can later change to another job. There are many agencies that are in charge of searching for work from abroad, it can be a good option.
List of employment web portals
Below we leave  10 web portals where you can find job offers in Germany.
LinkedIn
If you are going to look for a job in Germany, you should use LinkedIn. Through the social network for professionals there are more than half a million job opportunities published.
In addition, LinkedIn is a good way to establish contact with companies and human resources professionals, make yourself known and you may even be more likely to find a qualified job in Germany compared to other web portals.
Eures
Through the Eures web portal, you can find dozens of opportunities to work in Germany. In addition, you can contact a counselor to guide you in your job search process in Germany.
It is a job metasearch engine that brings together opportunities from different web portals. This way you will save a lot of time searching for work among dozens of web portals.
Amazon has a large presence in Germany. In addition, it offers many job offers in different German cities, especially to work in Berlin.
WorkfortheWorld
In Trabajoporelmundo.org there is a special section to look for work in Germany. Through this section, you will find the best information about job opportunities, internships, volunteering and more.
Monster
This gigantic job search engine works very well in Germany. Here you can find job offers for professionals in all areas. You can use the page in both German and English.
German public employment agency
Bundesagentur für Arbeit, BA, the Federal Employment Agency, is the largest provider of employment services in Germany. It has more than 700 offices throughout the country. Here you can find temporary or long-term work.
The startup scene in Berlin is very big. There are hundreds of startups and new ones are born every day with the need to hire young people and experts to carry out all the tasks. Through this web portal you will be able to access all job offers in startups that are published.
Graduateland
If you are a final year student or recent graduate, pay attention to this web portal where you can find part-time employment opportunities in Germany in many cities in Germany.
This web portal is especially recommended if you are looking for a job as a teacher in Germany. Here you can find job offers and information to work in this destination.
Other places to look for jobs in Germany
There are not only these web portals, there are many more, here we have made a list based on what we believe is most recommended to start looking for work whether you are in Germany or not.
On the other hand, we have not only mentioned general job search engines, but we have tried to offer a variety of websites where you can search for job offers based on your needs. It is not the typical list with 50 portals to search for job offers in Germany.
Read Also: Working in Germany – Job Seeker Visa Complete guide
Keep in mind that there are many more options, you can search on other websites, human resources consultants or headhunters, employment agencies, job fairs, chambers of commerce, temporary work, factories…
We hope this article helps you.
Good luck.