How to find Accommodation in Germany [Students & Work]
Are you looking for accommodation in Germany? Whether for work, leisure or simply because you want to learn the language directly from native Germans, you are going to need to find a place to stay. In this post, we are going to tell you what options exist when looking for accommodation in Germany, one of the most popular destinations for Europeans and, throughout the world!
What options are there to stay in Germany
As in the rest of the countries in the world, there is no single option to stay in Germany. Something that will depend largely on your needs and preferences.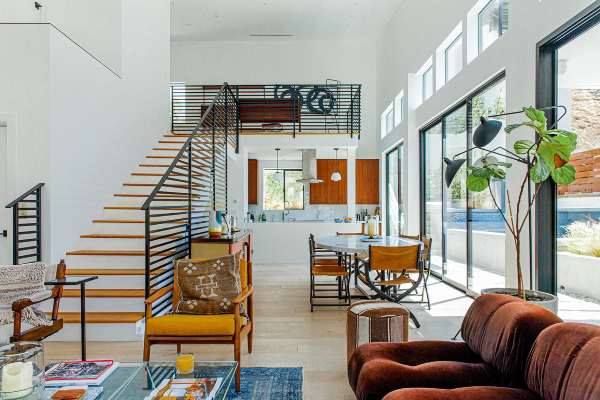 It is not the same that you need to live in the center of Berlin than to live outside the big cities and look for places that are further away. These are some of the options when looking for accommodation in Germany.
Hotels in Germany
Today there are many people who do not live in a common apartment, they live directly in a hotel. Many of these hotels offer the possibility of accommodating guests for long stays (with a prevailing price reduction).
Germany, in general, does not have especially cheap accommodation (at least in hotels). So if you are looking for this option, it is best that you contact the hotel personally to ask about long stays (not all allow it).
To search for hotels you can use portals such as Hostelworld, German Hostels or the well-known Booking.
Youth hostels in Germany
Youth hostels are another option to stay in Germany. They are suitable for both short and long-term stays, and are ideal whether you are traveling alone or in a group.
The price of hostels in Germany is usually between €20 and €25 per night. It is a fairly economical option that can be even more so if you decide to "live" in the same room with more people. Some of the best-known are:
EastSeven Hostel
Wombat's City Hostel
Baxpax Kreuzberg Hostel
Rock'n'Roll Herberge
Euro Youth Hotel
Jaeger's Hostel
On the Youth Hostels website, you can access a list of all the available options.
Student residences in Germany
Perhaps the option of staying in a hostel is not what you are looking for. In this case you can always opt for student residences where for much cheaper prices you can live and work while getting to know the entire city. The price is very arbitrary. You can find residences for between €200 and €300. (up)
You can search for one on one of these portals:
Tip: Google "Studentenwerk" + the city you want to go to to find your local student union.
Apartments or rooms
As in the rest of the world, in Germany, it is also common to rent apartments or rooms to save costs. A way to meet people and also be able to indulge in more whims at your destination.
These types of apartments are equipped with everything necessary to live. Of course, you are going to have to take care of it because before entering, they will make you sign a contract and probably leave a deposit or advance (just in case). 
If you have never lived in a shared house it will be quite an adventure and if you have already done so you will know how important it is to choose not only the place, but also the roommates.
Renting an entire apartment in Germany usually ranges between €1,000 and €2,000. It all depends, of course, on the site. Aguilar a room can cost you about €500.
To search for apartment or room rentals in Germany the best options are:
Unfurnished long-term apartments
Below we will show you which are the most used portals to search for unfurnished long-term apartments in Germany. Keep in mind that these ads are usually visited by many people and usually receive quite a few messages, so you have to be quick if you liked any of them.
Where is the best place to stay in Germany?
Just as living in Madrid is not the same as living in a town in Murcia, living in Berlin is not the same as living in Hamburg (all with its good and bad things). If you are thinking about where to stay in Germany, take note:
Berlin
The capital of the country. Without a doubt, if what you want is to find job opportunities of all kinds, this is your place. However, it is also that of millions of people and tourists. Something that has caused their rental prices to skyrocket.
Dusseldorf
One of the cities that offer the best quality of life. A quality of life that also has to be paid for. If we add to that the low availability of apartments, we find a small inconvenience. Of course, if you can find it and you can afford it, you should know that you will not lack a good salary or security on its streets.
Dresden
Known as the Florence on the Elbe, this city not only stands out for its climate but for its incredible landscape. One of the cheapest and most beautiful cities to live in.
Kiel
It is a small city that, however, has everything necessary to be a great small city. Good transportation system, good weather, great cultural offerings and what interests you most at this point: Rentals suitable for mortals!
Heidelberg
It is considered the best city to live in Germany. It doesn't live as many people nor is it as touristy as Cologne or Berlin. This means there are more housing opportunities and better quality of services.
If you are looking for accommodation in Germany, get going.
Conclusions
One of the most stressful parts of moving to Germany is the process of finding accommodation. Many times, looking for accommodation from abroad is not the same as once located in the destination. Therefore, it is best to look for accommodation for a period of time and then, once established in the place, new options to stay will surely appear.
As you can see, to start looking for accommodation from abroad, there are many options available in the German market; apartments, rooms, youth hostels, hotels, etc.
Read Also: Working in Germany – Job Seeker Visa Complete guide
If you are going to work for a season, the ideal, and also cheaper, would be to get an apartment or a shared home. Keep in mind that some companies (if this is your case) offer shared housing for their employees.