The 5 Best Electric Companies in Texas
One of the most expensive services in the United States, but also in other parts of the world, is electricity. The good thing is that in most states you can compare between different companies to see which ones have the best prices, etc.
If you are looking for the best electricity companies in Texas, here we will tell you what they are. In turn, you will find information on which of these is the cheapest, when I can switch to another company and another series of questions and answers that will help you choose the one that is best for you.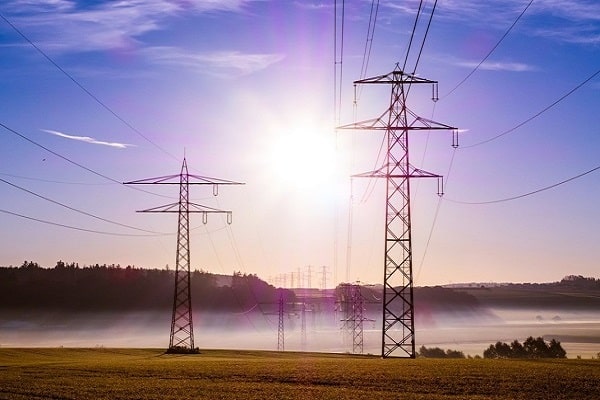 The 5 Best Electric Companies in Texas
Before you hire the first electric company in Texas that has been recommended to you, take a look at what we have prepared for you.
TXU Energy
It has renewable energy options and a wide selection of plans from 12 to 36 months, which offer different benefits such as free nights, free charging of electric vehicles, discounts for automatic payment, among others.
It is a power company owned by Vistra Energy, an industry leader in Texas. It serves more than 2 million homes and businesses across the state. Its beginnings date back to 1882, the year the Dallas Electric Company first brought electricity to North Texas.
TXU Energy has good customer service, with multiple support options to resolve any claim. It is one of the best valued electricity companies in Texas by the Better Business Bureau (BBB) ​​with an A+ rating.
If you want to test their services to guarantee their proper functioning, you can do so for 60 days. At the end of the period, you are not required to maintain it. Their goal is to ensure your total satisfaction. With its " Price Protect Promise" plan, you will be covered from changes in wholesale electricity rates.
OhmConnect
They are characterized by having an energy saving product that protects the electrical network. Through this plan, customers are rewarded with cashback (money back) and also with bill credits. This is all part of the "Watts" rewards program.
The idea of ​​this program is for customers to reduce consumption during peak demand hours , but also to know how and when to use electricity. This way they will be able to maximize savings and have more affordable energy .
Ohm Connect also has "AutoOhms", a plan that connects smart home devices to electrical power so that they turn off temporarily to relieve strain on the network. Another of the objectives of this electricity company in Texas is to get users to reduce at least 15% of the energy they usually consume.
Payless Power
They have been in the industry since 2005. If you are looking for cheap electricity companies in Houston, Payless Power is the one to recommend. Its very name indicates "pay less". It is an electricity provider that sells prepaid electricity plans . You do not need to make a security deposit to sign up, so if this is among your priorities, you will surely want to hire one of their options.
On the other hand, it is worth highlighting their plans without credit verification, ideal for those who do not have a good score. With this electricity company in Texas you can easily manage your consumption and add more electricity when you need it.
Approval is instantaneous, you have daily alerts so you don't spend too much, and an easy-to-use self-service portal from which you can make payments. Also, if you have questions or complaints, but you don't speak English at all, they have customer service representatives who speak other languages different from English.
Rhythm
It is one of the newer electric companies in Houston, TX. It appeared in the difficult market of 2020, in the midst of a pandemic, to provide plans for renewable energy from state wind farms. Since then it has grown rapidly to become one of the best.
But it also stands out for its cheap prices and that you will not find surprise rates on the bill . Their plans have a fixed cost and exclusive benefits such as discounts on recharging electric vehicles, solar energy buy-back plans, and more. For example, when you sign up for the "Two Months Free 24" plan , you get two months of free electricity.
If you are interested in contracting Rhythm, you have access to a 90-day trial without risk in any of its plans. On the other hand, they stand out for their excellent customer service enabled 7 days a week. Their ratings on the web also speak highly of this electricity company in Texas.
Good Charlie Energy
It is the newest and cheapest electricity company in Houston, TX. It appeared on the market in 2022. Unlike the competition, they are defined by a pet that we all love: dogs. For example, the owners of these little animals have advantages ("Pack Benefits") in the electricity plans provided by Good Charlie Energy.
One of them is that you get $750 in emergency veterinary care, 24-hour video calls with licensed veterinarians, rounding up the bill if you support dog rescue programs, among others.
They have plans from 12 to 36 months with renewable energy. One of their objectives that differentiates them from other companies is that, for example, the money from rounding up is donated to dog rescuers to prevent them from going to a kennel where they could be mistreated. Undoubtedly, this makes it one of the favorite light companies for Texans.
How to compare Texas electric companies?
Before hiring an electricity company, it is necessary to be able to identify which are the cheapest, which are the best plans they offer, etc. Here we provide you with a series of tips so that you can take into account and compare them to choose the right one:
Understand the principles of buying electricity in Texas
First of all, you should know that it is a different market from others. In turn, it is essential to know your electricity consumption , or at least an estimate. Even, this is the most important rule. And it is that in Texas the effective electricity rate varies in how much electricity you consume. In this sense, it is advisable to consider an Electricity Fact Label (EFL) plan.
Consider the following aspects when comparing electricity companies in Texas:
Fixed rates vs. variables. They are the most common types you will find. The first is when the energy rate is capped for the duration of the contract; while the second changes from month to month. If you are looking to save, the fixed is the most recommended.
Plan duration. Before subscribing to one, check that it does not charge commissions for early cancellation, otherwise you must continue with it until the end.
Renewable energy plans. If you are interested in preventing your footprint from polluting the environment, consider hiring one of these. With one of these options you ensure that no matter how much electricity you consume, an equal amount of energy goes to the electrical grid.
Check the availability of electricity company plans
Once you have analyzed the previous aspects, now you will surely have a specific idea of ​​the type of plan and company you are looking for. To do this, make sure the provider has options based on your interests and needs. For example, if you would like to contract a renewable energy one, today you have all kinds of offers. Good Charlie Energy, is a good choice.
Check the reputation of the company
Although each of the ones mentioned in the list have positive reviews, be careful because other companies that you do not know may resort to deceptive tactics. These are usually seen in the contract, where a cost is indicated and in the end you end up paying more.
To find out about their reputation you can use the score of previous providers. They take into account trading history and customer reviews to give a reliable opinion.
Do not forget the values ​​of the electricity company
As we have seen, Good Charlie is very clear about this, but if your interests are others, you may want to look for one that aligns with your ideas and convictions. Find out if they support charities that are related to the plans they have available. In this sense, if you are looking for renewable energy alternatives to help the environment, many providers offer plans focused only on it.
Use platforms to compare electricity companies
Through these you can find out which is the best service that suits your search. If you are interested in hiring an electricity company in Dallas, Texas, that offers prepaid plans, filter the information according to this question, as well as based on any other detail that you are interested in putting in the first place.
Read Also: Top 5 Best Universities In Texas [Updated]
Texas Electric Utility FAQs
What is the best electricity company in Texas?
Based on its high score and rating among users, the best electricity company in Texas is Constellation. However, this is subjective as it depends on your needs. Perhaps this company does not offer you cheap prices like others.
If you prefer, you can opt for one of the ones mentioned in the list. In this sense, for us Good Charlie is probably the best , since we don't always see a company that benefits pet owners for this fact alone.
What electricity company is the cheapest in Texas?
Specifically, there is no expressly cheap company. Yes, we can mention a good number of cheap electricity companies in Laredo, TX, but this also varies according to the fixed and variable rate, as well as the cost of plans that depend on electricity consumption.
In this case, we advise you to resort to a supplier comparator so that you can select the one that seems most economical to you.
How can I change electric company in Texas?
Once the contract with your current electricity company ends, you just have to look for another (verify that it has plans in your area by entering the zip code on its website) and contract the plan that best suits your electricity consumption.
The process does not require a lot of paperwork or complications, unless you want to end the contract early. This can cause headaches, especially in monetary matters, since you will have to pay an early cancellation fee, if applicable.
How many electric companies are there in Texas?
In this state we can find more than 100 electricity providers. Each offers a variety of electric power plans. Keep in mind that some have specific specialties, for example in renewable energy, while others focus on serving large companies.
When can I change electricity companies in Texas?
If you live in Laredo, Dallas, Houston or any other county in Texas, you can change your provider at any time. As we mentioned in a previous section, the only thing you have to take into account is to check if there is an additional charge if you decide to cancel the contract before it ends.
For the rest, there will be no problem to change your electricity company. It is possible to carry it out whenever you want. If this is your case, review the specifications, type of rate, features and benefits so that you can select the provider that best suits you.