Top 5 Best Universities In Texas [Updated]
This article is centered on the best universities in Texas. The dream of most parents and students is that the last ones, once they finish high school, enter prestigious universities.
Texas is a state in US territory, which borders Mexico and has recognized universities for residents and foreigners.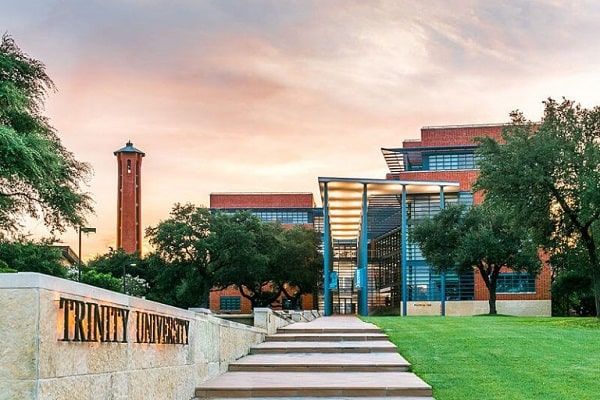 Studying at prestigious universities offers benefits when it comes to finding a job because it highlights the professionalism acquired for the performance of their duties. The following is intended to point out the best colleges in Texas and what they provide.
Read Also: Top 3 Most Prestigious Universities in California
The 5 Best Universities In Texas
1. University of Texas-Austin
This university is among the best for the way it selects its students, the cost and financing, as well as the professional results. It is located in the city of Austin, about 3% of the student population corresponds to international students from 122 countries.
It stands out for its MBA program (Master of Business Administration). It offers various undergraduate, postgraduate and research programs in special programs under the following specialties:
Architecture
natural Sciences
Business
Education
Communication
engineering
Arts
Liberal arts
laws
public affairs
Information Science
Pharmacy
library science
Social work
Nursing
2. Trinity University
This university occupies one of the first places. Based on student-faculty ratio, percentage of graduates, and average salary out of college.
It is a university that takes into account personal values, giving importance to learning, service, and union with others. Trinity University has the highest levels of academic excellence, training professionals for life capable of achieving great purposes.
3. University-College Station
The prestigious public university that stands out for its constant and intensive research to train professionals capable of facing the challenges of the future. Located between Houston-Dallas-Austin it contains more than 69,000 students, not counting those who are in branch campuses and in the school of Law and others.
It offers students bachelor's, master's and doctorate programs in different areas. To achieve student success, they combine knowledge, research, and innovation, training professionals who provide an immediate, assertive response to the problems of the future.
4. University of Dallas
This prestigious university offers excellent academic and social opportunities with a wide variety. It is a Catholic university that opens its doors to students of any religion and part of the world. Offering bachelor's, master's, doctorate and continuing education programs.
Its mission is to develop in students the intellectual and moral virtues, training them for life and work in a troubled and changing world. Where they are leaders capable of acting responsibly for their own, family and world well-being.
Read Also: Top 5 Public Universities in the United States
5. Southwestern University
This university offers students the privilege of studying different subjects, which means that you can study two or more degrees simultaneously. An excellent university that trains for the future, it tries to discover the true passions of each student, perfecting their strengths and discovering their weaknesses.
Its mission is to ensure that each day they are better people to serve with professionalism, capable of solving new and complex problems anticipating what is coming.
Prices, schedules and advantages of studying in Texas (USA)
Most colleges in Texas offer affordable fees that vary depending on the type of college, and they also offer tuition financing programs.
Study hours are generally during the day, combined with the extra activities to be carried out in the different universities.
It is advantageous to study in Texas? it is a state that opens its doors to students from abroad, so you will get to know their cultures, customs, and traditions. In addition, you can enjoy its natural charms and the beautiful beaches that are home to this picturesque state with characteristics of the West.
To study in the universities of the United States, significant aspects must be considered that provide benefits for both the student and their families.
Read Also: Top 5 Best Colleges in West Virginia
The universities of Texas offer prestige by forming free-thinking students, strengthening values ​​with leadership capacity in solving world problems.