Full List of Things You Need for NYSC Camp
The National Youth Service Corps is a One (1) year program which almost all graduates from tertiary institutions will take part. The program is divided into four parts – Orientation, Primary Assignment, Community Development Service, and Passing Out.
The Orientation happens in various designated NYSC camps across the country and lasts for 3 weeks. What and what might you need to know about camp?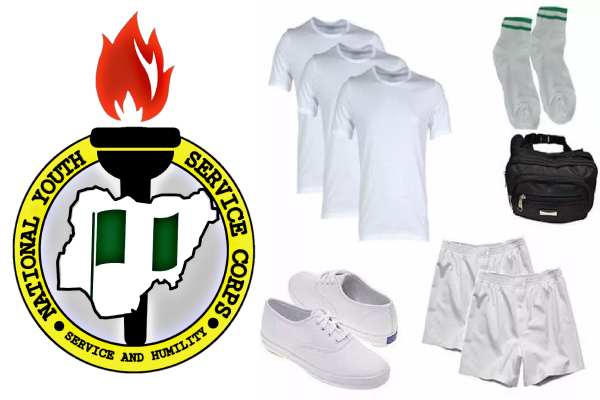 What To Take Along
It is a three-week program, so you do not need much. Ensure that you do not take more than one traveling bag, to make your movement easier. In this traveling bag, what you need to pack are: 
1. Your Basic Needs
This consists of your toothbrush and toothpaste, sponge, and soap case with bathing soap that will last you for three weeks. Also, you might want to consider taking a shaving stick if your hair grows faster than fertilizer-induced maize. However, note that you have to find the most convenient time to shave – certainly not when there is a long line of people waiting to use the bathroom!
2. Detergent
This is a primary need. The majority of things you will be washing are whites. If you get posted to some Northern states, you might even wear whites throughout your stay. well, unless when you have to wear your khaki.. and you will still wear a white shirt and socks.
So, make sure you buy a medium-sized detergent pack. Some people prefer to give their clothes to the laundry boys at camp. Where I served, they charge #50 per piece of clothing. So, will you be giving them your socks too? Detergents are more expensive in camp, so, you are advised to buy from home. 
3. Documents
Your documents should never be left behind. They should be the first things that you put in your bag. Your call-up letter and a green card should be printed in color! Also, make photocopies of them. In my camp, a photocopy cost N20. A printout cost N500. So, be wise and take these along.
4. Passports
Never, I repeat, Never! forget to take passports along. I forgot to do this and had to pay N1000 for just 8 copies. 
5. Whites
Just 2 pairs of each material of the clothing are enough. You will be given whites in camp too. Two plain white tops, two pairs of shorts, One NYSC crested vest (white), two pairs of socks, and your khaki items of clothing. You could, however, buy more whites for your own comfort.
6. Waist Bag
This is the number 1 thing after your documents. Your white shorts and shirts will likely not have pockets. Even if they do, they might not be safe enough. Your waist bag will be your best friend in camp. All your valuables will be kept here. Nobody can rob your waist bag off you unless you leave and forget it somewhere.
7. Money
Money is the most important unofficial item on camp. In most camps, some people bring POS machines and charge you to help you get money from your account.. or take your ATM and bring your money for you the next day. I don't consider the second option is very safe. Take sufficient money along with you. But remember! Things are two or three times more expensive in camp.
8. Other Personal Utilities
Handkerchiefs, perfume, body spray, roll-ons, etc.. All those normal things that you know you might need in a 24 hour day. For girls, maybe makeup.
9. Don't Bring This to Camp
Don't brink things like wristwatches, bangles, chains, etc. The soldiers usually frown at things like that. I'm not so sure about glasses. But you can do without those things for three weeks though, so maybe it's best you just leave them at home. Soldiers frown on makeup too, But some ladies don't feel presentable without makeup on, so take what you need.
10. Plate, Cup, and Spoon
You will need this to eat every day. If you go to the camp kitchen to collect your daily ration, you will need your plate. Make sure it's a deep plate with a cover or a cooler.
Other Things You Need are: 
Bedsheet 
Mosquito net (I did not use mine) 
Your own clipper. 
Mosquito/insect repellent 
Mild drugs for cough, catarrh, and maybe anti-malaria. 

The boys, remember your boxer shorts and singlet. The ladies, remember not to wear colored underwear that might be too conspicuous. Your body cream, hair cream, and any other thing you need to maintain hygiene should not be forgotten.
Obey the camp rules, learn to wake early, and watch your expenses. Finally, guys, beware of the ladies. For they destroyeth the pocket. Especially once the first allowance is paid in camp. Cheers.