What Is Diamond Bank Student Account? What You Should Know
Do you want to know more about Diamond Bank student account? As an undergraduate or a fresher in any university, it is advisable for you to own a student account to make transactions easy for your parents or guardian.
Owning a student's account is good because it curbs the stress of your parents or guardian coming to school to give you money when they could just send or make the transaction from their comfort zone knowing that you have a student's account.
The best choice of bank an undergraduate or student should go for is the Diamond bank student account, why? It is because they make it easy for students knowing fully well that some of the students cannot open a bank account without any help from parents or guardians.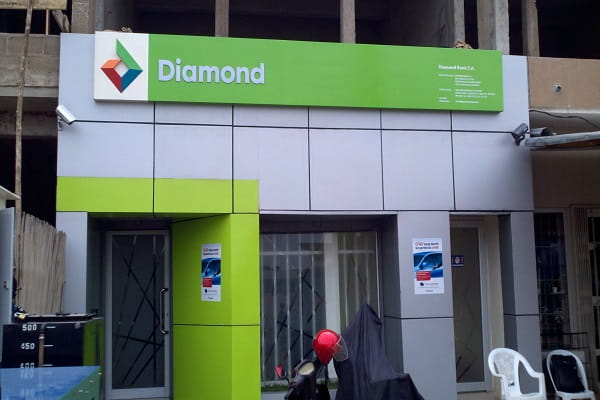 In this article, we would be showing you an effective way of opening a student account in Diamond bank without any hardship.
Read Also: Banks That Do Western Union In Nigeria [Top 10]
The Diamond Bank S.W.A.G
What is diamond S.W.A.G? Diamond S.W.A.G is also known as "Students With A Goal," it is a banking account that is not only for undergraduates but is an account for also the NYSC (Nigeria youth services corp) members with the main purpose of helping them save enough and prepare ahead for their future financially after their graduation.
I'm sure while going through this article some questions must have crossed your minds, questions like:
What are the benefits of opening a Diamond S.W.A.G account?
What are the limits of a Diamond students account?
What is the maximum amount of cash that is to be deposited?
Well, no need to worry as there are answers to these questions popping into your mind.
Benefits Of Opening A Diamond S.W.A.G Account
You will automatically be eligible to win the "pocketmoney4ayear" promo as well as some other cash prizes promo
You can open the S.W.A.G account with a minimum amount of ₦525 Naira
A trendy international debit card will be given to you
A Diamond bank cheque can be paid into the S.W.A.G account
If you are the shopping type then there's good news for you as you enjoy a lot of discounts through shopping sites like Adina.com
You will be sure to get monthly statements through email for free
You will be able to get a 50% discount for the first issuance of your trendy debit card
A payable monthly credit interest will be made for you
You will get a competitive interest on your savings
You will have an access to the Diamond bank youth portal
You would be able to access their online banking for free
Requirements Needed To Open A Bank Account
The requirements needed to open a bank account as a student are not much, the fact being that you are a student who is opening an account without the help of a parent or guardian. All you simply need to have are:
A passport photograph
A photo ID
A completed application form ( for online registration)
A sum of 525.00 Naira
A Passport Photograph
In the process of opening a bank account, a passport photograph is necessary, it is required that at least two passports will be needed for the registration process.
The background can be any color of your choice, though some banks prefer the one with red colored background while some don't. But the main thing is that the passports should be a recent one.
A Photo ID
Now a photo ID is a means of identification to clarify that you are indeed a student. Your photo ID could be a departmental ID, student ID such as admission letter or letter of acceptance and for the corpers you can use your NYSC identification card.
You are to go along with two different photo ID and it is also advisable to go with your student ID and your school admission letter to serve as a better proof for clearance sake.
A Completed Application Form
For those planning on opening their account online, Notwithstanding the fact that opening an account could also be done online, it is very much required that the necessary documents you will be sending to them via email must be the original copy and not the photocopies. After going through the process online you still have to go to the nearest diamond bank branch to complete your registration.
Read Also: How To Block Zenith Bank ATM Card [Quick Guide]
A Sum Of ₦525
For starters, a sum of ₦525 naira will be needed for the opportunity to receive your debit card immediately after opening the students account for you.
The diamond bank s.w.a.g account helps a student irrespective of whether you are an undergraduate or NYSC member to save money no matter how busy you are, and if you are already planning on opening a diamond bank s.w.a.g account then you are estimately close to being an account owner.