How To Change BVN Phone Number 2023: Easy Guide
If you need to change BVN phone number for one reason or another other this article is for you. The Bank Verification Number BVN is more or less an ID that most banking institutions use to identify an individual. Bank Verification Number BVN is an 11-digit number that is now a must-have for every bank account holder as declared by the federal government of Nigeria.
There are a lot of things that one could need help with when it comes to BVN, it could be a misspelled name, correction of name, correction of date of birth, and the likes of many others. I will therefore be going through as many problems that may arise when it comes to BVN.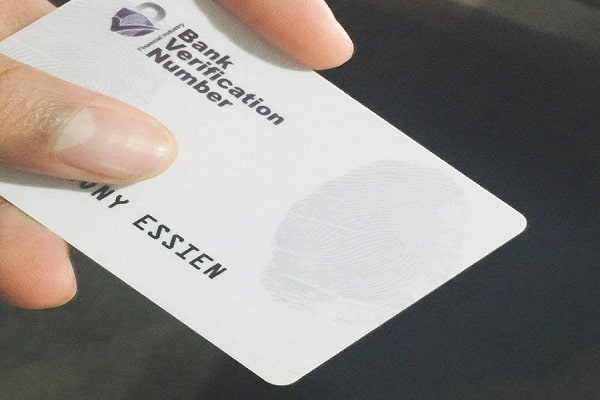 First and foremost before we go into further details with regards to BVN, we need to first know our BVN details.
How To Check BVN Details On Your Phone:
Offline: For much easier and quicker access, if you want your BVN details you will dial *565*0# with the number you registered your BVN with. This code is applicable to all networks in Nigeria; Glo, Airtel, Mtn, 9mobile. Once you have dialed the code your BVN will be displayed next on your mobile screen, copy the number and visit any of you bank branches to check for your phone number, date of birth and other details attached your BVN.
Online: Perhaps you are not with the number you used to register your BVN then you can check for your details online by visiting the NIBSS BVN ONLINE PORTAL page:
Fill in the details will that will be shown to you
Enter your password
Click on login
That's all there is to know about checking your BVN details using both offline and online methods.
Reasons As To Why You Need To Change Your BVN Phone Number
Probably your present phone number is different from the phone number that was originally linked to your bank account
In a case where your new phone number is not yet linked to your bank account
Your BVN was registered with another person's phone
You lost the phone number/Sim that was registered with your BVN
Your phone was stolen
Read Also: Banks That Do Western Union In Nigeria [Top 10]
Now what do you need to do for those that fall in the category of No 1?
Visit any branch of the bank that your BVN was originally registered from
Upon getting to the bank go straight to the customer service desk
Tell the official you want to change the phone number on your BVN
Following your request a BVN incidence/correction form will be given to you fill
The correction form should contain the following information;
Date
BVN number
Account number and phone number
Surname
First name
Other names
Gender
Date of birth
Email address
The reason why you want your BVN phone number changed
Signature
For those in category No 2;

Visit any of your bank branch around you
Walk to the customer service desk
Tell the official there you want to change the phone number on your BVN
Reason being that you got a new number and it isn't linked to your BVN
You will be given an extended customer information update form to fill
You are to fill every details in the form correctly and accurately.
The reason for the form is to further clarify that the new added information was done with your approval. The file will be photocopied and kept in their archives for future purpose.
Please do note that all banks are to have the listed information above, though the forms and information may differ in appearance the details will be precise. After all the filling of forms your BVN phone number is expected to take effect within 24 hours and if there should be any delay it will take 48 hours.
How To Change BVN Details
To makes changes to your BVN details could be name, date of birth and phone number. In order to accomplish this task successfully you need to visit any of your bank branch with:
A birth certificate
A valid ID that corresponds with the details on the BVN
Marriage certificate (for change of name)
You will be attended to after providing the listed documents above and they will be had to assist you.
How To Retrieve BVN Without Phone Number
*565*0# is the code to dial when retrieving your BVN from the phone number that was registered with. But in a situation where you do not have that phone number any more, what should you do? Go to any of your bank branches, write down your account number and signature on a piece of paper, and hand it over to the customer service agent. Your BVN will be provided after confirming that the account actually belongs to you.
How To Change BVN Phone Number Online
A lot of people nowadays prefer to do most things online from the comfort of their homes. But changing a BVN phone number online just isn't one of those things, simply because fraudsters now use this as one of their means to do their dirty work.
There is absolutely nothing like an online portal or website that can be used to change BVN phone number.
Banks takes the issue of BVN seriously and they will demand to see your face to confirm your identity. So NO, it is not in any way possible to get your BVN phone number changed online, you will just simply have to go to the nearest bank branch to get it done instead.
How To Link Your BVN To Your Account
There are technically three different ways with which you can use to link your BVN to your bank account, they are:
Through SMS
Through internet banking
Through USSD code
Through SMS: You can send an SMS to your bank for instance access and GT bank has made it possible for one to easily link their BVN to their account through SMS.
Through Internet Banking: It is quite easy to do because you just need to have only your banking app installed on your phone, then log in to the app and click on the option menu and you will see where to link your BVN.
Read Also: Top 10 Best Banks In Nigeria Currently (Updated List)
Through USSD Code: This process requires that you dial your bank's USSD code and you can link your account and bvn using your bank code. Let's say for example you are using first bank dial *894*bvn# and it will process your request.