Nigerian Customs Service Salary Structure 2023; Allowances, Recruitment & Ranks
How much do Nigerian Customs officers/staff earn monthly? The Nigerian Customs Service is a special paramilitary agency that a lot of young people want to serve in, not because of the salary, but due to many other benefits (formal and informal) that come with the job.
This law enforcement agency has been in existence for a very long time, providing jobs to thousands of hard-working Nigerians. If you have intentions of becoming a personnel at the Nigerian Customs Service someday, then you must be acquainted with the agency's salary structure.
The sole aim of this article is to properly inform you of how much staff can potentially earn per month at the Nigerian Customs Service. Moreover, other questions you may have concerning the agency would be addressed on this page as well.
Read Also: Richest Igbo Men In Nigeria (Top 10 Ranking)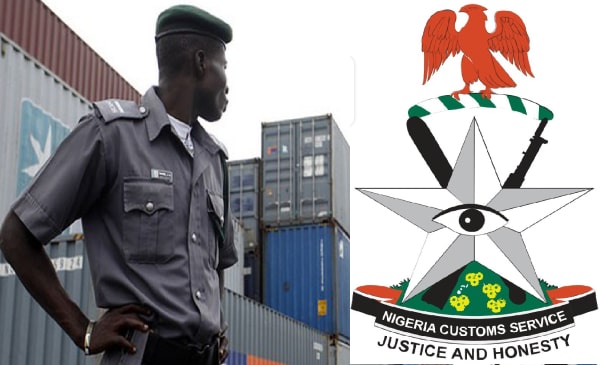 About the Nigerian Customs Service
The Nigerian Customs Service is a paramilitary agency in Nigeria, mainly responsible for performing a few security functions such as preventing the smuggling of illegal or unapproved products into the country. Before this agency was established by the federal government in 1891, some Nigerians were actively engaged in importing unapproved products and food materials from neighboring countries into Nigeria. There's a downside to this because the imported products might not be safe for use or consumption.
But after the Nigerian Customs Service was established, smuggling activities were drastically reduced in the country. Goods and food items that move in and out of the country are now being properly screened to ensure that no form of illegal activity is involved. The Nigerian Customs Service operates in every part of the country, as a way of ensuring that the country's border is safe.
Importance of the Nigerian Customs Service
One key reason why the Nigerian Customs Service is very important to the country is that fake or inferior goods can't be imported into the country. If this agency wasn't in operation, anything can be smuggled into the country, including hard drugs. And this can threaten the safety of Nigerian citizens. The Nigerian Customs Service has been set up to combat problems such as this.
The Nigerian Customs Service Salary Structure
Just like other paramilitary bodies in the country, the Nigerian Customs Service has been able to maintain a manageable salary structure. As a new recruit, you won't earn much. But as soon as you begin to progress significantly in your career, you would be given a raise in salary. Also, staff could be lucky to get a free apartment. This means that these staff won't be bothered by housing expenses.
Based on the Nigerian Customs Service Salary structure as at 2023, the least paid customs officer earns about ₦27,000 – ₦30,000 monthly. There is also a ₦4,000 allowance added if the officer is not given free accommodation.
After spending a few years as a newly-recruited officer, your monthly earnings would grow to about ₦75,000. This is also determined by your level of education at the time you got recruited.
Amazing, after spending about 10 to 15 years in service, your monthly salary could be between ₦300,000 to ₦800,000. Attractive allowances would also be added, especially if you aren't provided with free accommodation.
Allowances offered by the Nigerian Customs Service to its Staff
Based on the duties and ranks of some personnel at the Nigerian Customs Service, some nice allowances are provided by the agency. As a new recruit, you might not be given these allowances. But as soon as your career grows significantly in the agency, you would definitely have access to these allowances:
Utility allowance
Hazard allowance
General service allowance
House maintenance allowance
Torchlight allowance
Detective allowance
Uniform allowance
Hardiness allowance
Plain-cloth allowance
Furniture allowance
Personal servant
Functions of the Nigerian Customs Service
To successfully achieve their main objectives in the country, the Nigerian Customs Service performs the following functions:
Preventing smuggling
Securing all approved ports and border stations.
Working in collaboration with other government agencies in designated ports and borders
Monitoring foreign exchange
Generating statistics for planning and Budgetary purposes
Licensing and registration of Customs agents
Read Also: 5 Richest Men In Northern Nigeria – Wealthiest Hausa Men
List of Ranks in the Nigerian Customs Service
If you intend to serve in the Nigerian Customs Service someday, you should know the ranks that are in the agency. The ranking of officers in this agency is quite different from how it is being done in other paramilitary agencies in Nigeria.
From bottom to top, here are the ranks in the Nigerian Customs Service:
Customs Assistant
Assistant Inspector of Customs
Inspector of Customs
Assistant Superintendent of Customs II
Assistant Superintendent of Customs I
Deputy Superintendent Customs Officer
Chief Superintendent Customs Officer
Assistant Comptroller
Deputy Comptroller
Comptroller
Assistant Comptroller-Generals
Deputy Comptroller-Generals
Comptroller-General
The Nigerian Customs Service Recruitment 2023
Being able to get recruited into the Nigerian Customs Service is not as easy as some persons have probably presumed. To get recruited, you would have to pass through the agency's rigorous screening process.
Moreover, there is this speculation that suggests that politicians and other influential personnel in the government are fond of helping their relatives or friends to get into the Nigerian Customs Service, which makes it quite difficult for the common man to get recruited.
The Nigerian Custom Application Form is done online via their official website at www.vacancy.customs.gov.ng, you will be required to register, fill out the form, and submit other personal documents.
FAQs
Must I be a graduate to be recruited by the Nigerian Customs Service?
You don't have to be a university graduate before you can be recruited. As long as you have your first school leaving certificate, you are good to go.
Can I retire early?
You can retire anytime you want. No one would stop you.  In fact, that's how it is in all paramilitary agencies. Retirement can be done anytime.
What happens if I join the Nigerian Customs Service as a graduate?
If you join the agency as a university graduate, you won't be treated as a new recruit. This means that you would automatically gain promotion as soon as you get recruited.
Read Also: EFCC Salary Structure – Division, Ranks & Recruitment
Conclusion
The Nigerian Customs Service holds an annual recruitment program, whereby they train and recruited new officers into the agency. If you are really want to be a part of the Nigerian Customs, then you must be on the lookout. Once the recruitment process is announced, apply immediately. The application process is usually done online and it's not so strenuous.