Helen Paul Net Worth: Bio, Career, Age, Height & Affairs
Helen Paul popularly known as Tatafo is a Nigerian comedienne, singer, media personality, compere and Nollywood actress, her success in the entertainment industry spurs us to write about Helene Paul net worth and her biography.
Helen Paul's story is a special one that serves as an inspiration to other people, she started as a front desk officer at Eko Remix Studios, worked as a backup singer and also voice-over artist and here we have a multi-talented personality.
Her uniqueness comes from her mimicking people, she speaks like a kid too and is an allrounder as far as entertainment is concerned.
She is also an entrepreneur who owns an establishment called Massive Fabrics and Bridal likewise she is the CEO of Helen Paul Theatre and Film Academy.
A lot about Helen Paul is not known to the public but we have taken our time to make the proper research about her and here we have all you need to know about Helen Paul.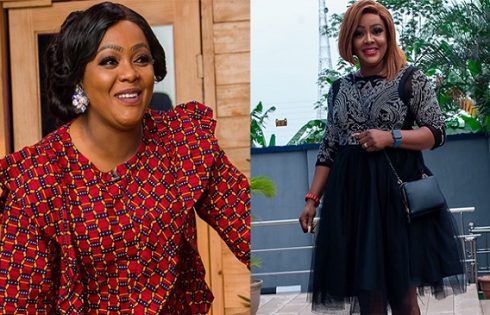 Before we dive into Helen Paul biography and net worth, we will like to take you through Helen Paul profile information below.
Helen Paul Profile
Full Name:
Helen Paul
Nickname:
Tatafo
Date of Birth:
29th January, 1978
Age:
42 Years Old
Place of Birth:
Lagos State
State Of Origin
Edo State
Nationality:
Nigerian
Education
University of Lagos
Occupation:
Comedienne, Singer, Media Personality, Compere & Actress
Net worth:
$3.5 million
Social Media:
Instagram (@
itshelenpaul)
Now that you have a piece of brief information about Tatafo let us go deep into Tatafo biography and her net worth in full.
Helen Paul Biography
Helen Paul famously known as Tatafo was born on the 29th of January 1978 in Lagos State Nigeria, she was raised in Lagos state also and she originates of Edo state. She was born out of rape so most of her days growing up was with her mother and grandmother in Lagos Nigeria.
Helen Paul age is currently 42 years and her stay in Lagos state over the years made it difficult to differentiate her, she has a good command of Yoruba language as all her life was in Yoruba land.
Education
Helen Paul is a well-educated lady, she derived the love for education as a kid and she loved to learn from the school compound and from outside the school walls. She is fun to be with even as a kid and she is used to entertaining her peers, neighbors, friends and many more in the neighborhood so most people can predict her future as an entertainer.
Helen Paul had her primary and secondary school education in Lagos State, as a smart kid she obtaining her First School Leaving certificate together with her West African Senior School Certificate (WASSC) at a very tender age and she was able to study Theatre Arts at the University of Lagos where she obtained her Bachelor's degree, her Master's degree and also Doctorate degree.
Not quitting education she furthered to obtain some professional certification like Certification in Media Enterprise from the School of Media and Communications from the Pan-African University, she also had Basic Presentation Certificate from the Federal Radio Corporation of Nigeria where she worked.
Read Also: List Of The Most Beautiful Nollywood Actresses
It is worthy to know that Helen Paul has three Master's degrees, one from the University of Lagos, the other two from Ladoke Akintola University Of Technology (LAUTECH), Ogbomoso in Oyo State studying Business Administration (MBA) and Public Administration (MPA).
Career
Helen Paul started her career even while in school and as mentioned earlier she started as a front desk manager at the Eko FM studios then she tried diversifying, she worked as a backup singer and voice-over artist.
Her nickname Tatafo was given to her by a staff of Eko FM and this was because she talks a lot. Her education reflects in her lifestyle so it is easy for her to grab almost any job.
She had some gigs as a freelance entertainer, she performs at Stand-up comedy shows, she is a media and radio personality, a Nollywood actress and an entrepreneur.
When she got into the university her first comedy attempt was when she attended an event and the MC didn't show up, she was encouraged by her friends to mount the stage which she did and her performance was exceptional, this made people invite her for other events and she was opportune to meet with veterans in the entertainment industry.
Tatafo also worked as a full-time media presenter with top media houses like the Lagos State Television (LTV 8), Continental Broadcasting Service (CBS), MNet and other reputable media houses.
Helen Paul came into the limelight when she presents on Wetin Dey radio program on Radio Continental 102.3 FM in Lagos Nigeria as a comic character talking like a kid.
From there she started getting invites to events, worked as a comedian, actress, backup singer with works with/on P-Square, Yinka Davies, Infinity, Olufunmi e.t.c.
She worked on Naija FM and TV Continental too, also she did some interesting radio jingles for Indomie Noodles, Peak Milk, Cowbell milk, Bank PHB and many other top brands.
She currently co-presents JARA with Uti Nwachukwu on Africa Magic till date.
Massive Fabrics And Bridals
Aside from being fully engaged in the Nigerian entertainment industry Helen Paul still find time to run a side business named Massive Fabrics and Bridals which was established in the year 2012.
This clothing is centered on providing brides with quality top-class beautiful dresses for their wedding.
Massive Fabrics and Bridals main branch is located around Unilag and she also has branches across Lagos State in popular cities.
Helen Paul Theatre and Film Academy
To be a formidable person in her career line Helen Paul established a Theatre and Movie Academy in 2014 named Helen Paul Theatre and Fil Academy.
It is an approved institution centered on training individuals on studio recordings, audio production, editing, graphics and other professional skills related to entertainment. This gives upcoming artists the opportunity to learn directly from experienced lecturers.
Helen Paul Theatre and Movie Academy is a government-approved institution and is in accordance to the standards of the Federal Ministry of Education and National Board for technical education (NBTE) which makes it a legit school for aspiring actors and actresses.
Read Also: List Of The Most Handsome Nollywood Actors
Helen Paul Personal Life/Love Life
Is Helen Paul married? Who is Helen Paul dating? This has been the question of most fans but we need to update you on this, Helen Paul is happily married to her heartthrob Femi Bamisile and their marriage is blessed with children.
Helen Paul Songs
As we stated earlier, Helen Paul is also into music, she started as a chorister in her church and this prepared her for the future, she started as a musician officially in 2012 when she released her debut album titled "Welcome Party" and below is the list of her songs:
Boju Boju (2012)
God Forbid (2012)
Children of the World (2012)
Use Calculator (2012)
Gbedu (2012)
Vernacular (2012)
Take it Back (2016)
Never Knew (2018)
Helen Paul music genre is based on a mixture of Afro-pop, Afro RnB, e.t.c. she is multi-talented.
Helen Paul Movies
Helen Paul is also a professional actress, as we mentioned before she studied Theatre Arts at UNILAG and she practiced acting in full scale. Here are some of the movies Helen Paul acted in:
Damage (2011)
The Return of Jenifa (2011)
The Place (2012)
A Wish (2012)
Igboya (2012)
Mama Put (2012)
Osas (Omoge Benin) – (2012)
Alakada2 (2014)
Akii The Blind (2014)
Abiodun Kogberebe (2014)
When Love Happens (2014)
Life Burial (2015)
Alakada reloaded (2017)
Net Worth
Helen Paul current net worth is estimated at $3.5 million, her earnings are attributed to her working as an MC, actress, musician, radio and TV presentation, jingles, advert videos her clothing line and her movie and film academy.
With her hard works you cannot doubt her worth, she is one of the richest media personalities in Nigeria currently.
Awards & Recognition
Helen Paul net worth and biography will not be complete without talking about her rewards for hard works. Below are the awards and recognitions of this great talent:
In 2011, City People Entertainment Magazine Award – Female Comedian of the Year
In 2012, African Film Awards (Afro-Hollywood, UK)- Comedienne of the Year
In 2012, Exquisite Lady of the Year Award (Exquisite Magazine)- Female TV Presenter of the Year
In 2014, Exquisite Lady of the Year Award (Nominated) – TV Presenter of the Year (Jara, Africa Magic)
In 2014, Nigerian Broadcasters Merit Awards (NBMA) – Outstanding TV presenter (Female) (Entertainment/Talk Show)
In 2019, Award of Honour, RCCG Teap Teens Conference
Read Also: Top 10 Richest Comedians In Nigeria 
She also enjoys some top endorsement deals like in 2014 she was the Glo ambassador, endorsed by Harpic, in 2015 general election she became the ambassador for INEC, she is also an ambassador to GoTV and Ajinomoto seasoning.