How to Make Money on TikTok: Followers and Views Required
Are you aware that you can monetize with TikTok, but don't know how? In this article, we will teach you how to make money on TikTok. The social network, the fever of the moment around the world, offers several ways for users to monetize and earn extra income. 
See in the article below which criteria of followers and views you need to reach and learn how to earn money on TikTok.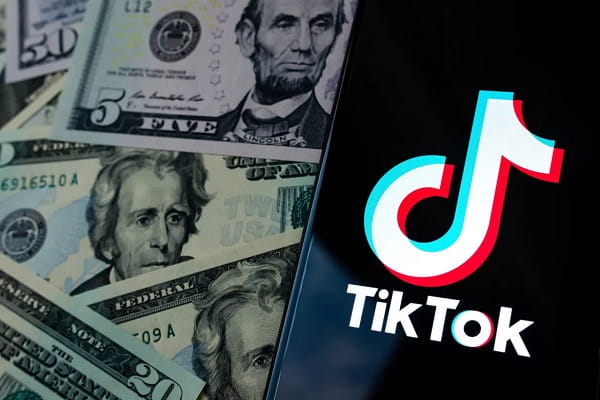 How to Monetize TikTok?
If you want to earn money making videos on TikTok, know that it is not a difficult process. That's because the social network offers several ways to monetize and earnings can be quite high.
To help, check out the main ways to make money on TikTok below.
Friends' Indication
The easiest way to earn money with TikTok is by referring friends, the so-called Tikbonus. In the app, you generate a link, valid for 10 days, and send it to someone via WhatsApp, Facebook, Messenger or by direct message. When that person completes their registration, they earn and you also earn. 
Also, the platform can run sporadic promotions that pay more with each referral. 
Daily Tasks
Another very simple way to earn money on TikTok is through some daily tasks, made available mainly to new users. By completing missions, the user earns points converted into dollars or any currency of choice. 
Each task has points defined by the platform. They can be, for example, viewing videos, sharing on other social networks or entering the application every day, among others. Want an idea on how to monetize TikTok?  
Branded Content
Branded content is what we know as sponsorship. That is, a certain brand, which identifies itself as an influencer, hires it to publicize its services or products.
In this case, the published video will have the hashtag #ad in the caption. To qualify for branded content, you must have more than 10,000 followers.
Gifts in Lives
Lives are available to users with more than 1,000 followers and over 16 years old. However, in order to receive the gifts, you must be 18 years old. 
By being enabled to do lives, your followers can send gifts during transmissions, the so-called Rubies and Diamonds, exchanged for money at the time of redemption.
Video Gifts
Video gifts work in a similar way to live gifts, that is, viewers react to your videos on TikTok and show appreciation for your content.
To receive these gifts, you must have at least 100,000 followers and the account must have been created more than 30 days ago. Also, you must have published a public video within the last 30 days.
Fund for Creators
The Creator Fund (or Fund for Creators) is a TikTok program to pay content producers. This is a form of monetization that is not yet available to all users and aims to encourage creators and encourage others to produce content on the platform. 
The Creators Fund will pay influencers based on factors such as video views, engagement, authenticity, region the video is viewed in, total program participants, and adherence to Community Guidelines and Terms of Service. It is not yet known exactly what amounts will be paid.
However, to qualify you must have more than 10,000 followers, post original content in accordance with our community guidelines, and have at least 10,000 views in the 30 days prior to application.
Rules for monetizing TikTok: how to make money making videos
As we saw above, there are several ways to earn money on TikTok. Of course, each alternative will have its own rules. However, there are some common criteria in most cases, they are:
The feature must be available where you live;
You must be over 18 years old;
You must reach a minimum number of followers or video views;
You must have posted on TikTok within the last 30 days.
The account must be in good standing, which means it follows our Community Guidelines and Terms of Service;
Corporate Accounts are ineligible to receive cash.
How many followers do you need to earn money on TikTok?
But what about how to make money on TikTok? As we can see, there are several ways to monetize the platform. And for each option, there is a different amount of followers. See the main ones:
Branded content – ​​more than 10 thousand followers;
Gifts in lives – more than 1 thousand followers;
Video gifts – more than 100k followers;
Indication of friends and daily tasks – does not establish a minimum number of followers;
Creator Fund – 10k+ followers.
How to gain followers on TikTok 
Since the number of followers is so important for the growth of TikTok, and even monetizing the platform in some cases, you need to gain more followers. However, it's important to know that you need to gain qualified followers, but what is that? Let's explain.
A qualified follower is one who likes your content, interacts, shares, comments, that is, engaged with your profile. This is very important for page growth to occur. So, always prefer these followers to those who just add more numbers.
Qualified Followers
However, how to gain more qualified followers on TikTok? The first tip is to have a complete profile that really reflects what you post. An account with all the necessary information is more likely to gain followers than a profile without any information.
Another tip is to identify your audience and make quality content targeted to attract your niche. Remember: TikTok can go way beyond dancing, if your audience wants it. By the way, you should also create original and unique content, never just repeat what is already being done.
You must also use the hashtags correctly. For example, if you post a video with a cat, be sure to use appropriate hashtags like #cats or #cat. So your video should show up in search results for people looking for "#cats".
Finally, you must publish frequently and consistently and always interact with your audience. 
Read Also: The 10 Highest Earning Creators on OnlyFans
How many views to earn money on TikTok
The number of views is also an important data to earn money on TikTok. The truth is, the more views you have, the more opportunities for profile growth. This is because, since more people will see your content, the number of interested parties may also increase.
But, it is worth remembering that despite being important data, only the Fund for Creators requires a minimum number of views to allow monetization, greater than 10,000 views in the 30 days prior to registration.