How To Successfully Start A Cake Business From Home
The cake has evolved from being just a dessert to becoming a favorite meal of many, present in literally all ceremonies: birthdays, weddings, anniversaries, matriculation, graduation, convocation/induction, child dedications and every other right of passages, making cake production even more lucrative and a fertile ground for investors to invest.
Learning how to make cakes won't hurt even as a hobby or just for passion or for personal use even as a student, single or married. Besides they say "A way to a man's heart is through his Tommy". Learning how to bake will add spice to your relationship or marriage.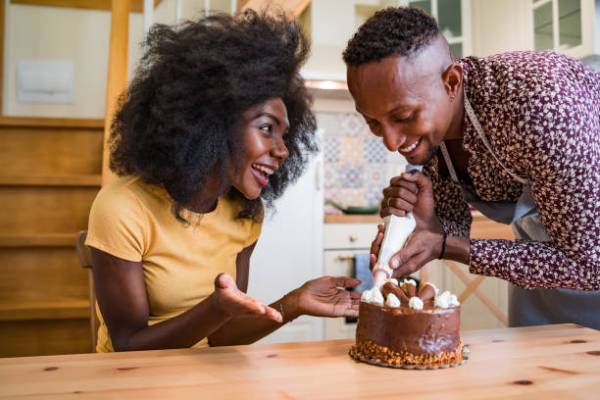 In view of every ceremony, be it birthdays, marriages, or events, cakes are mostly used because it has a great deal of expressing one's feelings and love. There is also high demand in the market because of its quality and taste. This is very lucrative, I must tell you. This is one of the businesses you won't have money challenges.
The First Step is Learning How to Bake:
Recipe for preparing a mouth-watery cake
– Flour -500g
– Sugar – 400g
– Butter -500g
– Eggs- 8
– Baking powder- 3 teaspoon
– Strawberry cheese- 2 teaspoon
– Vanilla flavor- 2 teaspoon
– A pack of cake mix (optional)
Read Also: How To Start a Snacks Business in Nigeria [Most Profitable]
Procedures
Let the butter and sugar be kept first of all in a large clean bowl, then use a mixer to blend both together until it is light
Raw eggs should also be beaten separately, and then add the blended butter and sugar, egg with your flavors. Mix properly all these ingredients.
Make sure you preheat your oven to 350 degrees
Apply a little greasing to your baking pans with vegetable oil and flour together with it.
Add your flour, baking powder, and preservatives to the mixed ingredients.
Mix anticlockwise with a mixer
Spoon the mixture into a prepared cake tin
Put into the oven, a set a baking timer
For clarification, insert a knife or a spoon in the middle of the cake to see if it's due to removal, observe the crumbs, if there aren't any, and then leave for 3-4 minutes in the oven.
Allow the cake to cool for 30 minutes after the cake is ready. Then use a butter knife to loosen the cake from the pans.
Lastly, decorate and ice the cake, when it has been properly cooled off to prevent melting
Tips To Start a Cake Business
Get Training
Having the knowledge of cake making, that's the first thing to go into. That's why I first listed the recipes and the procedures. You can start this business, having no knowledge of it. It will be a zero accomplishment.
Also, having an experience is not only for one specific type of cakes but for various kinds and types and all icing and decorating cakes because they are different types too. A different occasion requires different types of cakes and also how the icing and decorating will be. This is where your skills come in.
Capital
This is the foundation of every business, but now in the cake business, you can't begin a journey without a step. You can get capital from a bank through loans or proper savings. A proper capital should be made available for a proper cake business.
Tools
There are some tools used in this business that will enhance its growth. These are oven, icing tubes, mixer, cake pans, cake boards, rolling pins, knives, dummy cakes, separators for multi-layer cakes, food color, tips and couplers, cake levelers, books on cake decoration for creative ideas and skills.
Workers
Two heads are better than one, much less many heads. You will need help at every interval. The Proper investment will determine how many workers will be at your beck and call. Get experienced ones not the ones to ruin your business.
Advertise
Learn ways of advertising your business. Don't copy another advert; just have patterns of attracting people to your business. Don't overdo it. Just be yourself at all times
Be creative
Make sure you another event where cakes are presented and learn how it is been made on that occasion. No man is an island; always go out to learn from other cake experts. You are not the first to have this cake business, so seek ideas from people who have gone far and wide in it, then add your creativity to it. That makes you unique.
In every business, there is competition, but don't let it get to you.
Read Also: How To Start A Bakery Business – Ultimate Guide
Conclusively, the cake business is a lucrative business but it's necessary you have a passion for the cake business before venturing into it as it will keep you going even when there is no money in sight.