The 7 Largest Malls in the World 2023 (Updated)
Care to know the largest malls in the world? Over the years, shopping malls have evolved into beautiful and amazing complexes we see around us today. Also, the majority of the most notable are owned by the busiest capitals in the world and also to countries with the greatest economic activity.
In various malls all over the world, you see sections for sellers and brands where they display their products so people can come in and buy. This is quite different from the regular market, the shopping mall has various sightseeing opportunities for those who come in to buy things.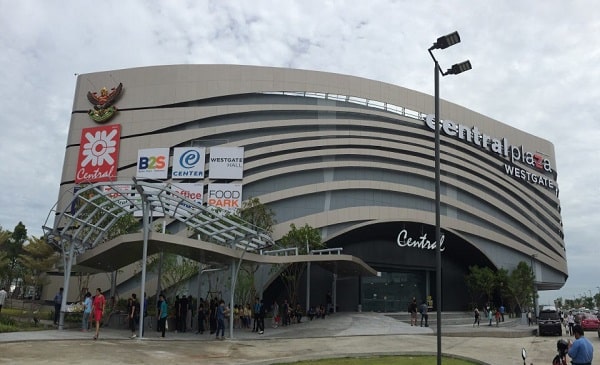 In shopping malls you find various products ranging from skincare, household equipment, electronics, refreshment area, restaurants, pub/bar, e.t.c. and it is usually clean and ventilated and properly maintained.
Read Also: 5 Most Beautiful Cities in USA -[America's Most Beautiful Cities]
With this in mind, we at NaijaXtreme have gathered the seven largest shopping malls in the world in terms of area.
What are the largest shopping malls in the world?
Here are the biggest shopping malls in the world:
1. Iran Mall, the largest shopping mall in the World
Location: Northwest of Tehran province, Iran.
Area: 1,950,000 m2 (300,000 m2 of leaseable area in the first phase).
The biggest shopping mall in the world is the Iran Mall, the mall that takes first place with its huge shopping space and is considered the largest in the world with respect to its total area. In its facilities, visitors can visit more than 700 stores in just one shopping mall location, a hypermarket, a fashion avenue, and even a diamond atrium.
The Iran Mall also has three giant food courts with 200 restaurants and a book garden of approximately 3,300 square meters. However, among its main attractions is a state-of-the-art cinema and theater complex, a permanent car show, luxury hotels, and many more.
A very special place! The roof of this shopping center houses a Sports Complex with routes for biking, hiking, and other social activities. In addition, it includes 15 sports courts and even its own ice rink and Olympic swimming pools.
2. New South China Mall
Location: Wanjiang district in Dongguan city-prefecture, People's Republic of China.
Area: 892,000 m2 (659,611 m2 of leaseable area).
Second on the list of the biggest malls in the world is the New South China Mall previously called South China Mall, a commercial space with four floors and has over 600 stores for visitors to see. Since its launch date, it has positioned itself as one of the largest shopping complexes on the Asian continent and also in the world.
In addition to the number of shops stated earlier, the building houses a variety of theme parks with its own replica of the windmills and other attractions. It was built on the former farmland belonging to Wanjiang District at a cost of approximately $1.3 billion.
3. Dubai Mall
Location: Dubai, United Arab Emirates.
Area: 836,000 m2 (502,000 m2 of leaseable area).
The Dubai Mall is a complex belonging to Emaar Properties and since its launch date, it has been known for being the sixth largest shopping center in terms of profitable area. Likewise, its commercial area has 1,200 stores, service stores, a hockey rink, as well as one of the largest aquariums on the planet.
It also has a children's theme park and a luxurious medical center, all arranged over six floors, not to mention ten floors of parking.
4. Golden Resources Mall
Location: Beijing, People's Republic of China.
Area: 557,419 m2
Also in Asia we have the fourth place is occupied by the Golden Resources Mall located in Beijing China, it is also called the Greater China Mall. During the year 2005, this complex obtained a second place as the largest commercial space in the world, due to its profitable area. Against all odds, the structure of the building was completed in 20 months to accommodate more than 1,000 stores and commercial offices which pushed it to this spot.
Read Also: The 30 Most Powerful Passports In The World
Before its opening, it was estimated that the mall would be visited by 50,000 shoppers per day. However, after being inaugurated, it only received 20 buyers per day, this was so because it was built in a location difficult for people to access.
5. Central Plaza West Gate
Location: Nonthaburi province, Thailand.
Area: 550,278 m2
In the fifth place, we find the largest mall in Thailand since 2017, the Central Plaza West Gate. This complex houses a variety of department stores, food establishments, 12 movie theaters, a family market, and multiple recreation areas. In addition, it has an IKEA store whose surface covers around 50,278 square meters.
The most functional and main purpose of this mall is to serve the visitors and travelers who frequent the Kanchana Fisek and Rattan Thonet roads. In the future, it is expected that it will also have a connection with a highway that connects with the port of Thailand.
6. Berjaya Times Square
Location: Kuala Lumpur, Malaysia.
Area: 316,000 m2 (700,000 m2 taking into account the entire built area).
This is a mall built in a single phase, it is a complex of twin towers that, in addition to having a shopping center, has its own hotel and condominium. In its 48 floors, this mall houses around 1,000 retail stores, business offices, entertainment centers, attractions, and up to 65 food restaurants.
There is easy access to this mall as one of the Kuala Lumpur Monorail stations is attached to the building to make it easier for visitors to reach it.
7. SM City North EDSA
Location: Quezon City, Metro Manila, Philippines.
Area: 498,000 m2
Last but not least on the list of the top 7 largest malls in the world is the SM City North EDSA. Initially, this commercial space had a gross area of 120,000 square meters, however, it was expanded and remodeled over the years. It was the first mall built by the SM Super Mall chain in the Philippines; it is currently operated by SM Prime Holdings.
In general, the commercial space of this building comprises different annexes, a central block, and recreation areas that are powered by solar energy.
Read Also: Countries With the Largest Natural Gas Reserves in the World
Let us also remind you that this shopping mall has a large park for special events, called sky Garden, which has an artificial river and even its own waterfalls.