Top 10 Cult Groups In Nigerian Universities 2023 [+ Emblem]
There is a need for every Nigerian to know about cult groups in Nigerian Universities most especially the students, cultism in Nigeria didn't start at the University but nowadays the higher institutions are where you mostly find cultists.
Over the years, many cult groups have been established and those groups have negatively influenced Nigerian university students due to their evil activities, illegal use of power, drugs use and many other illegal doings.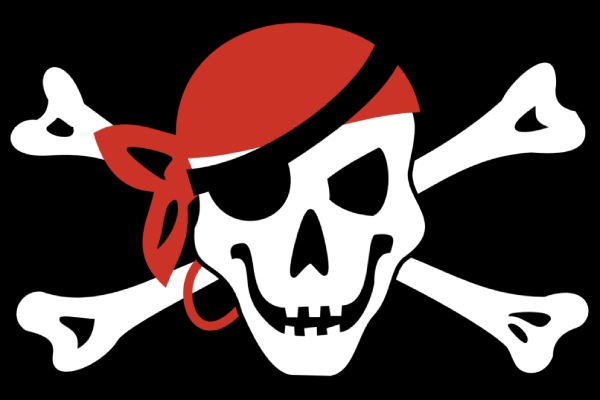 Before we dive into the main topic, which is the top 10 Cult Groups in Nigerian higher institutions, it would make a huge sense to get you educated about the history of cultism in Nigeria.
History Of Cultism In Nigeria
What is cultism? Cultism is a group of people or association of people with similar ideals, objectives or interests. Usually, cultism is known to be a strict, otherworldly or dangerous sect to which people that are members resort to for help.
The origin of cultism in Nigeria is traced back to the 1930s, more prevalent during the colonial era and over time, the locals started grouping up to form theirs like the Ogboni, Owegbe, Ekine and many others.
KKK (Ku Klux Klan) was a cult group of white colonial masters/supremacists and their hateful activities in the country got many nationalists angered as they are known for brutalizing, threatening and murdering of various communities in the country.
After independence, the whites due to pressure were left with no other option than to vacate the land thereafter various cult groups emerged like the Pyrates confraternity also known as Sea Dogs which is known to be the most popular, registered and generally recognized cult group in Nigeria.
The Sea Dog confraternity was established by Wole Soyinka in 1952 alongside other pioneers like Pius Olegbe, Olu Agunloye, Ralph Opara, Aig-I'moukhuede, Tunji Tubi, and Olumuyiwa Awe in the University of Ibadan.
Although the primary aim of the 7 pioneers of the Pyrates Confraternity was to use their intellectuality to fight against the oppression of the British people without physical combat.
They do utilize legal policies based on situations on ground then and bring out a long-lasting solution to problems that the Nigerians face, they were so useful during their time as their strategies worked perfectly.
To be a member of this cult group you have to take an oath of allegiance committing to always defend the rights and beliefs of the confraternity even till your last breath.
With the relevance of this group many wish they could be members as they operate without violence and their good deeds like visiting the orphanage homes and offering social services were appreciated by all.
Even after the seven founders left the University the group was still very much active after 2 decades and later on there were some changes that got applied to how the group function, political, social and educational influence set in together with leadership tussle.
Normally cult groups in the University are meant to maintain law and order in each institution but in the 1990s many fraternity groups sprung up with members scattered around most streets, creeks and neighborhoods causing a nuisance, breaking law and order likewise posing dangers to the society.
We now have numerous cult groups in Nigeria in general, not only restricted to the University environment alone but in the society and even in primary schools.
Rivalry became the order of the day as we now have rival group clashes, kidnapping, beating and causing unrest in the community. Some of the groups known for violence includes the Black Axe, Eiye, Vikings e.t.c. operating like militants with no remorse for their actions.
We now have fraternity groups even for females alone and like that of the males you see them in various universities harassing their fellow students, fighting lecturers and people who tries to have a relationship with their girlfriends or boyfriends.
The 10 Cult Groups In Nigerian Universities And Their Symbols
Here is the list of the most famous cult groups in the Nigerian Universities:
1. Pyrates Confraternity (National Association of Sea Dogs)
As stated earlier the Pyrates Confraternity also known as Sea Dogs is the pioneer of cultism in the Nigerian university starting their operation in 1952 at the University College of Ibadan, their logo or symbol is that of a skull with two crossed bones.
There was no violence intended when this group was established and even after decades of establishment, it was meant for activism, social events, educational motivation and consist of the best brains in the University.
2. The Buccaneers Confraternity (National Association of Sea Lords)
This is a faction from the Pyrates established by Bolaji Carew who got ousted from the Pyrates Confraternity due to failing the enrollment norms of the Sea Dogs in 1972 and since then has been an adversary of the mother group.
Usually the members dress in yellow tops and berets and their symbol is that of a skull, a bone and two blades.
3. The Black AX (Aye Axemen)
AYE is one of the most popular cult groups in the Nigerian Universities, colleges and even secondary and primary schools, it was established in the University of Benin in 1976 by groups of students and the aim of the pioneers is to benefit the students against dark students so as to fortify and withstand any showdown which may occur.
Their symbol is that of a chained hand with a hatchet breaking off the chain, they also call themselves Aye, Amigos, Axemen e.t.c.
4. Supreme Eiye Confraternity ( Association of Air Lords)
Established in the year 1965 also in the University of Ibadan, this is also one of the most popular cult groups in Nigerian Universities with numerous members.
Also called the Association of Air Lords and their symbol/emblem is the image of an eagle.
5. Mafia Confraternity (Family Fraternity-Cosanosyra)
This is a Chicago mafia group established in 1978 by eight individuals, if firstly was created in the University of Ilorin before Obafemi Awolowo University Ile-Ife two years after it was established in Ilorin.
Members of this cult groups are called Mafians, their symbol is that of a ship and they are known for secrecy, deriving confidence in mystery and also retribution.
6. Kegite Club
Although the Kegite club is more of a social gathering/club and cannot be fully called a Confraternity group, they have their own set principles and standards which every member must abide by, of you are going to be a member then you must be consistent with other members.
The Kegite club logo is that of a palm tree with a calabash and during their gathering it's always fun all through like drinking palm wine, singing and dancing.
7. Supreme Vikings Confraternity (De Norsemen Club of Nigeria)
Here is another popular secret cult in Nigeria, know as De Norsemen Club of Nigeria and was established in 1982 in the University of Port Harcourt by three individuals.
The cult groups frown against the abuse of their members and their members are called vultures, travelers or Aro-mates. The founding members goes by the name Rising Angel, Troppence and Eric De Red. The cult group symbol consists of a viking cap, a boat and two tomahawks.
8. Two-Two Confraternity (The Brotherhood of Blood)
The Brotherhood of Blood is one of the most dangerous cult groups in Nigerian Universities, it was established in Enugu State University and the group stands to be a very violent one.
9. Eternal Fraternal Order of Legion Consortium/Dedy Na Debt
A product of California and a cult group firstly established in Nigeria in 1986 at the University of Calabar with it's members called Klansmen. The cult group is also one of the most dangerous one in Nigeria and it's emblem is a lunatic human skull.
This cult group has its root in an evil spirit known as Ogor seen as a god.
10. Black Bra Confraternity
Last but not least on our list of top cult groups in Nigerian Universities is Black Bra which is a female confraternity group.
You can easily tell due to their dress as they are always on black, to be a member of this group you have to go through awful process which is a ritual of the secret cult group.
Their symbol is that of a black bra and this cult group has its presence in almost all the higher institutions in Nigeria.
Read Also: List Of Universities In Nigeria & Year Founded (Updated List)
Conclusion
There is no doubt the initial intention of cult groups was to benefit the people, promoting positivity and encouraging people through their educational journey but over time all those have changed, what we now have is groups with violence as their watchword.