FIRS Salary Structure 2023; Functions, Mode of Operation & Salary
What is the current FIRS salary structure? The FIRS is one of the most popular government agencies in Nigeria, having a vast number of employees most especially in Lagos State, Nigeria. So many Nigerians have found their dream jobs in this agency, building careers that can sustain them until their retirement.
If you have been longing to know how much FIRS employees earn, you'd get your information on this page as you read this piece.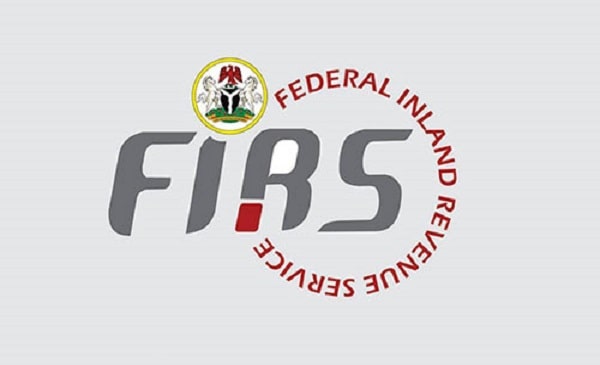 This article will not only educate you on how much FIRS pays its staff. You'd also learn more about the agency and why it's a very significant organization in Nigeria.
About FIRS
Federal Inland Revenue Service commonly referred to as FIRS, is a very functional government agency in Nigeria. This agency is engaged in collecting, monitoring, and collating taxes records from citizens on behalf of the Federal government.
As it should be, Nigerian citizens, as well as other West African citizens, are constantly paying their taxes. So, the West African authority decided to set up an agency that would be responsible for handling tax payments in the country.
FIRS was established in 1945 under the department of Inland Revenue of Anglo-phone West Africa, given the sole responsibility of handling the tax payment systems of several West African nations.
In 2007, Nigeria's FIRS got its autonomy, meaning that Nigeria's tax payment operations were now performed within the country by Nigerians.
Importance and Functions of the FIRS
The importance of the FIRS in Nigeria can't be overemphasized. The country can only be able to progress and grow its economy when citizens and business owners in the country are constantly paying their taxes. It is the FIRS that's responsible for making tax payments successful in Nigeria by performing a couple of important functions.
Here are the basic functions of the FIRS:
The FIRS facilitates redistribution of wealth within Nigeria
The agency is responsible for providing crucial tax payment records that are used to determine the growth and development of the country.
They ensure that taxes are appropriately paid because they help to fund the government's public projects and programs.
They estimate benefits and certain privileges that should be enjoyed by businesses and organizations that regularly pay taxes.
Read Also: EFCC Salary Structure – Division, Ranks & Recruitment
FIRS Salary structure and Job Positions
Unlike some government agencies in Nigeria, the FIRS has a reasonable salary structure. Most of their employees earn a good amount of money every month. But before you delve into how much employees in this agency earn, you must understand that there are a couple of key factors that determine the salary that is being paid to every staff.
There are two main factors that determine how much a person earns at FIRS; Job positions and the number of years of service in the organization.
Below are the main job positions and average monthly salaries:
NYSC Corp Member – ₦24,000 – ₦26,000
NYSC Corp Intern – ₦34,000 – ₦46,000
VAT Officer (Corper) – ₦24,000 – ₦26,000
Accounting Clerk Intern – ₦67,000 – ₦73,000
Accountant – ₦198,000 – ₦211,000
Human Resources Generalist – ₦479,000 – ₦517,000
Assistant Manager – ₦310,000 – ₦331,000
Tax Administrator – ₦342,000 – ₦360,000
Inspector of Taxes – ₦382,000 – ₦412,000
Tax officer – ₦289,000 – ₦310,000
FIRS Mode of Operation
The FIRS has a straightforward mode of operation. Their responsibility is mainly to collect taxes, monitor the payment rate and process, and most importantly, record the collected taxes. Every other duty that needs to be carried out is done to achieve these three objectives.
If you intend to be a FIRS employee someday, you must understand that the responsibilities of the agency are very delicate. This means that your duties as staff must be treated with utmost importance. As a FIRS staff, you are expected to be:
Professional, Respectful to taxpayers, Ready to learn, Efficient, Collaborative, Transparent, Fair, Enlightened about your operation, Decisive, Disciplined, Accountable, and fast at work.
Also, the operating of the FIRS includes the following:
Advising citizens of the importance of tax payment in Nigeria
Issuing taxpayer identification number (TIN)
Providing tax payment records, data, as well as reports to the government; which helps in planning and making crucial policies by the government.
Informing Nigerians on the development and new policies of tax payment.
FAQs
Does FIRS give a salary advance?
As an employee who has served the agency for several years, you are qualified to get a salary advance.
Do I need to be a graduate before I can work at the FIRS?
Except you want to apply for a very redundant job position, you must be a graduate to work at the FIRS.
Does FIRS give allowances?
There are allowances attached to one's salary. But, this is strictly based on your job position.
Does FIRS offer job security?
Your job in the FIRS is very secure, as long as you comply with the policies of the organization.
Read Also: Nigerian Customs Service Salary Structure – Allowances, Recruitment & Ranks
Conclusion
The FIRS is one of the few government agencies in Nigeria that offer a promising job. As long as you are performing well as an employee, you'd get promotions when due, and your salary would be increased significantly as well. To get a job at FIRS, however, isn't a walk in the park. You'd have to pass through their rigorous recruitment process and you must be highly qualified for the position you are applying for.