Obi Cubana Net Worth & Bio: Age, Career, Family & Facts
Who is Obi Cubana? Obi Cubana is a wealthy Nigerian businessman, philanthropist, entertainer, show promoter and the owner and CEO of Cubana Group. To know more about this renowned Nigerian billionaire we have put in place everything you need to know about Obi Cubana biography, Obi Cubana net worth, Obi Cubana age, career, wife, family, cars, houses e.t.c.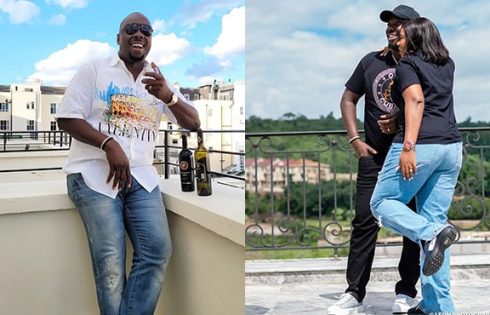 When talking about the richest Igbo men in Nigeria you cannot do but mention Obi Cubana, he is one of the top 20 richest Igbo men in Nigeria currently, we actually talked about the top 10 richest Igbo men in our previous post you might be interested in checking it out.
Read Also: Top 10 Richest Igbo Men in Nigeria
Obi Cubana net worth is currently estimated to be $510 million, this is to tell you how wealthy the young man is so you know what to expect when the name Obi Cubana is mentioned.
How did Obi Cubana make his money? How does Obi Cubana spend his money? You will have a clear knowledge about this soon, just continue reading the article.
Before we delve into Obi Cubana net worth and his biography we will like to give you a piece of brief information about him.
Obi Cubana Profile
| | |
| --- | --- |
| Full Name: | Obinna Iyiegbu |
| Nickname: | Obi Cubana |
| Date of Birth: | April 12, 1975 |
| Age: | 47 Years Old |
| Place of Birth: | Oba, Anambra State |
| State of Origin: | Imo State |
| Tribe: | Igbo |
| Nationality: | Nigerian |
| Education: | University of Nigeria, Nsukka (UNN) |
| Married to: | Ebele Iyiegbu (m. 2008) |
| Children: | Alex, Ifeanyi, Ebube, Kosisochukwu. |
| Occupation: | Businessman |
| Net worth: | $510 Million |
| Instagram: | @obi_cubana |
Now that you know to some extent little information about Obi Cubana, we expect you to develop an interest in knowing him better.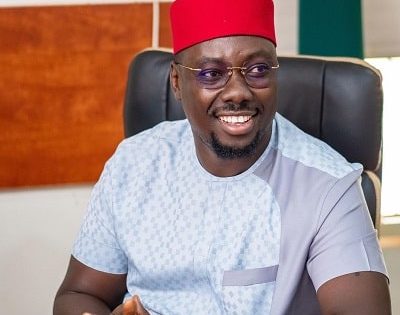 Obi Cubana Biography
Obinna Iyiegbu popularly known as Obi Cubana was born on the 12th of April 1975 in Oba, Anambra state though originates from Imo State Nigeria. He is currently 47 years old, he calls himself God's Favorite Son and he is the owner and Chairman of Cubana Group.
Obi Cubana is an entrepreneur and he is stinkingly rich and he is from a community in Demili-South Local Government in Oba, Anambra State.
Read Also: Top 10 Richest Comedians In Nigeria
Education
As a young child, he attended Central Primary School where he had his basic primary education and obtained his first School Leaving Certificate. After this, he proceeded to Onitsha at Dennis Memorial Grammer School where he did his secondary schooling and got his Senior Secondary School Certificate (SSCE).
After being done with his secondary school education he decided to further his education to the higher institution, he attended the University of Nigeria, Nsukka (UNN) in 1998 where he studied Political Science and obtained his bachelor's degree.
Career
How did Obi Cubana make his money? Obi Cubana career started few years after finishing his tertiary education, he established his first club named Ibiza Club in 2006, situated in the heart of Abuja the Federal Capital Territory of Nigeria for those who love nightlife and general fun-seekers.
As expected, Abuja is the home of fun-seekers and high-profile politicians so he was able to attain success within a short period of time though with hard work and smartness in rendering the best service to his customers.
In 2009, Obi Cubana established the Cubana Group in Imo State capital city Owerri which has a higher standard providing top-notch satisfaction and entertainment to people and serves as the headquarters to other branches all over Nigeria. Now we have Cubana in most strategic locations in Nigeria like Lagos, Abuja, Imo, Enugu and so on.
As we know the goal of Grand Cubana is to provide top-notch hospitality to customers all over the country and this has made it to be the first choice of entertainers and fun-seekers in Nigeria.
Cubana Group Businesses & Establishment Nationwide
Below are some of Cubana Group establishments;
Rolex Hotels – Lagos
Pablo Cubana – Lagos
Crave Cubana – Abuja
Cubana Night Clubs – Lagos
Grand Cubana Hotels – Abuja
Cubana Leisure Outfits
Gustavo Cubana- Enugu
Opium Cubana – Owerri
With the help of his staff, Obi Cubana was able to render the best experience to customers, his close associate Paschal Okechukwu popularly known as Cubana Chief Priest was in charge of entertainment before he also established his own.
In a recent interview, Obi Cubana made it known that efforts are being made to take Cubana Group international as he is working to have a branch in Dubai and also trying to have a Cubana Real Estate Company.
Read Also: Top 10 Richest Hausa Musicians In Nigeria
Awards
Obi Cubana net worth and biography won't be complete without mentioning his awards and recognitions. As a billionaire with class Obi Cubana has been rewarded for a job well done, one way or the other he was able to bring together Nigerians from different tribes coupled with his philanthropic gestures. Below are some of the awards of Obi Cubana:
In 2016, he was named the Young Entrepreneur of the year
In 2017, he won the RightVille School special leadership Award
In 2017, he won the Inspiring Personality Award by Ghana-Nigeria Achievers Award
In 2017, he won the Northern Nigeria Peace Builder of the year at the Northern Nigeria Peace Summit/Award
In 2017, Nigeria Film corporation Entertainment as Icon Award
In 2018, He won the Democracy Entrepreneur of the year by Democracy Heroes Award
Family and Relationship
Is Obi Cubana married? Who is Obi Cubana wife? Behind every successful man there is a woman, in 2008 Obi Cubana got married to his heartthrob Mrs. Ebele Iyiegbu, the marriage is blessed with 4 children namely Alex, Ifeanyi, Ebube and Kosisochukwu.
Ebele Iyiegbu is a practicing lawyer and she called herself "mother of boys" due to the fact that she only has boys, she is also the former owner of KIEK foundation, an NGO established to cater for the less privileged children providing good food, education and health care.
Read Also: Jowi Zaza Net Worth and Biography; Houses, Cars & Facts
Obi Cubana met his wife when he was still hustling hard in a one-room boys quarter while in Abuja.
Net Worth
Obi Cubana current net worth is estimated at $510 million, his earnings are attributed to money made from his establishment Cubana Group. He is currently the most influential personality, entertainer, show promoter e.t.c. he also made it on the list of richest young Nigerians.
Obi Cubana Assets (Cars & Houses)
Obi Cubana has a great taste for exotic cars just like other top respected celebrities in Nigeria, below are some of Obi Cubana cars:
2 Lexus LX
Range Rover Sport
Corolla
Mercedes Benz 4matic S40
Bentley
Rolls Royce Phantom etc.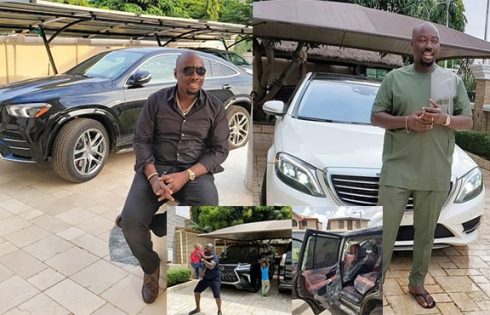 Aside from his cars, Obi Cubana is also a house owner and not just one, he has mansions in different cities in Nigeria and also in his home town, his houses are in Abuja, Lagos, Imo state and also Anambra state.
Read Also: Prince Kpokpogri Net Worth & Bio: Tonto Dikeh's Ex-Husband
Facts About Obi Cubana
Below are some facts about the Cubana boss:
Obi Cubana mum's burial is seen to be the most expensive in the whole South East and one of the biggest in Nigeria if not the biggest, 346 Cows, 72 Goats, 20 Rams were slaughtered to celebrate the burial of his mom.
His close associate and employee  Cubana Chief Priest gave him 46 cows and his old-time friend Jowi Zaza gave him 10 cows for his mother's burial.
Cubana Group is owned by 3 men; Obi Cubana – Chairman and owner, Cubana Chief Priest – General Manager of Cubana conglomerate Owerri and Cubana Prime Minister who is the Manager of the group.
All is Clubs nationwide is worth $2 Billion.