GIG logistics Price List 2023: Tracking Code, Centers & Contacts
Are you trying to send a package within Nigeria? GIG Logistics has made that possible, GIG Logistics is one of the top leading logistics companies in Nigeria presently, they offer efficient logistics services, safe and dependable for all their customers.
You must have heard the name God Is Good Motors (GIGM), a well-established transport company in Nigeria with series of awards and positive reviews from commuters, you can read more about God Is Good Motors.
God Is Good Motors is the parent company of GIG Logistics also called "God Is Good Logistics", they offer shipment tracking services, Corporate Courier Services, domestic courier solutions, International Courier Services, and eCommerce Logistics Services via their official website and mobile applications.
What makes this company one of the best is that they are well experienced with decades of transport services rendered in Nigeria all through West Africa, GIG Motors has made a name for itself and now being patronized by big brands.
In addition to their Logistics service, they also render B2B services so in cases where you as an eCommerce owner needs a trusted logistics company to help boost your business efficiency you can make use of GIGM Business to Business (B2B), Business to Customer (B2C), and multiple channel retailer logistic solutions to speed up your services.
So that there won't be a need to slow down while doing your business GIG Logistics is committed to always get you going any day and any time. With GIG Logistics handling your pickup and deliveries you will have much time to focus on your business instead of being distracted with the distribution of your goods.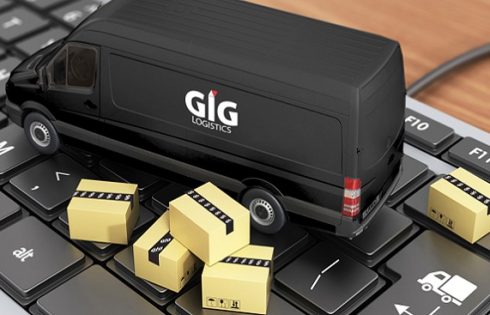 GIG logistics Price List | Tracking & Contacts
To crown it all you have access to GIG Logistics Express courier service and all these come at affordable prices and the assurance that your parcels or packages will remain in good condition.
As it is made known GIG Logistics provides courier services in Nigeria, haulage services, mailroom services, warehousing/distribution services, e-commerce logistics and many transport-related services.
Why Use GIG Logistics?
There are a lot of goodies that come with this great company, below are the importance of using GIG Logistics:
Good customer care service
Easy pickup via internet and mobile app
Quick delivery
Swift response to requests
GIG Logistics have physical offices nationwide
Affordable rate
Express delivery
Packages neatly packed and delivered unscratched
Safety of your packages e.t.c
Reaches both urban and rural areas in Nigeria
Courier Services to over 100 countries
Tracking of goods or shipments at a click
GIG Logistics Pick Up Centers in Nigeria
Below we have listed the complete list of God Is Good Logistics pickup centers all over Nigeria:
GIG Logistics Offices In Lagos
Below is the complete list of GIG Logistics pickup centers in Lagos State.
Terminal

Address

Alaba Int'l
CS1 Ground Floor, CornerStone Plaza By Dobbil Avenue, Along Phone Village Road, Electronics Section, Alaba International Market
Ajah 1

KM 25, Lekki-Epe Expressway, Ajiwe-Ajah
Ajah 2

KM 22, Lekki-Epe Expressway, Opp. Jeffrey's Plaza, by Abraham Adesanya Roundabout, Ajah
Akowonjo

41
Shasha Road, Akowonjo Junction, Dopemu, Lagos

Cele Okota

103,
Okota Road, Cele

Festac

1st Avenue, Amuwo Odofin, Lagos, Near Festac 1st Gate, Beside INEC Office
Gbagada

7,
Hospital Rd, Ifako, Gbagada, Lagos

Ikeja

9,
Medical Road, Former Simbiat Abiola Way, Opposite Zenith Bank

Ikoyi

103,
Awolowo Road, Ikoyi Lagos

Ikotun

29,
Idimu Road, Opp. Local Govt. Council, Ikotun, Lagos

Ilupeju

13C, Ilupeju Bypass, Ilupeju, Lagos
International Trade Fair
Shop
D77 & D78, Abia Plaza, BBA, Lagos Int'l Trade Fair Complex, Lagos

Ipaja

164,
Lagos Abeokuta Express Way, Beside Diamond Bank, Lagos

Jibowu

20,
Ikorodu Express Road, Jibowu, Lagos

Lekki Admiralty

No
1A, Wole Ariyo Street, Beside First Bank, Lekki Phase 1

Lekki 2

Scapula Plaza, Lekki – Epe Express Road, Lekki Peninsula II, Lekki

Old Ojo

Old
Ojo Road, By Police Station Lagos

Ogba

3 Ijaiye Road, Beside FCMB Ogba

Opebi

62
Opebi Road, Ikeja Lagos

Oyingbo

No
25, Otto Causeway Opp Iddo Bus top, Iddo Ebute-Metta Lagos

Sango

3,
Abeokuta – Lagos Expressway, Sango Ota, Opp.  Sango Bridge

Surulere

78,
Ogunlana Drive, Surulere, Lagos

Volks Branch

169,
Badagry Expressway, Volkswagen Bus Stop

Victoria Island

1436
Sanusi Fafunwa Street, Victoria Island, Lagos

Yaba

Tejuosho
Ultra Modern Market, Ojuelegba Road, Yaba, Lagos

GIG Logistics Offices In Abuja
Below is the complete list of GIG Logistics pickup centers in Abuja FCT.
Terminal

Address

Garki

Shop C11, Efab Plaza, Beside Ibrahim Coomasie Cantonment, Area 11, Garki, Abuja
Gwarimpa

House
38, 3rd Avenue Gwarimpa, Opposite Union Bank, Abuja

Gwagwalada

Ajibada Plaza.Shop 10, Plot 48, Along Park Road, Gwagwalada, Abuja
Kubwa

Block, 43, Gado Nasko Way, Opp. 2/2 Court  Kubwa, Abuja
Maraba

132, Giga Plaza, via
Nyanya, Opp. Chrisgold Plaza, Maraba FCT

Madalla

Near Mobil Filling
Station, Along Kaduna Express Road, Madalla, Abuja

Utako
1

Plot 113, I.V.W Osisiogu
Str, Beside Utako Police Station, Utako District, FCT, Abuja

Utako
2

 Suite A13, Abraham
Plaza, Plot 6 Ekikunam Street, Opposite Utako Police Station, FCT

Wuse

Plot 80 Aminu Kano Cresent,
Opp. Shariff Plaza, Beside Wema Bank, Wuse, Abuja

Zuba

206, Zuba Market, Opp.
Lagos Line, Zuba Line, Zuba FCT

Other GIG Logistics Offices In Nigeria
Below is the complete list of GIG Logistics pickup centers in other parts of the country.
State
Address
Abeokuta 1
62, Tinubu Street, Ita Eko, Abeokuta, Ogun State
Abeokuta 2
Alumni Building, Federal University of Agric (FUNAAB) Abeokuta, Ogun State.
Abia

No 5, Asa Road, Former/Old Nitel Building Aba, Abia
Ado Ekiti
Sola Dola Filling Station, beside APC party secretariat, Opposite Moferere Junction, Along Ikere road, Ajilosun Ado Ekiti.
Akure
No 22 Oyemekun Road by Cathedral Junction Akure, Ondo
Anambra
Awka : Elite Shopping Complex Opp Crunchies fries, Enugu/Onitsha Expressway, Awka.

Onitsha : 2 Awka Road, By DMGS Junction, Beside All Saints Anglican Cathedral, Onitsha.

Nnewi : No 73 – Owerri Road, Martina Chukwuma Plaza (Innoson Plaza), Opposite The Salvation Army Church, Umudim Nnewi.
Akwa-Ibom

3, Monsignor Akpan Avenue, Itam Industrial Layout, Opp Timber Market, Itam, Akwa Ibom.

No 108 Oron Road, beside First bank, Uyo
Bauchi
Shop 7, Yandoka Road, Adjacent MTN office. Opposite First Baptist Church, Bauchi State .
Bayelsa
Yenagoa – Kpansia Epia, Opposite Wema Bank by INEC Junction, Yenogoa.
Benue
No
4, Old Otukpo Road, Opposite Dester's, 
By Savannah Roundabout, Benue State.

Calabar
29 Ndidem Usang Iso Road ( Aka Marian Road) Calabar, Cross River State
Delta - Asaba 1
Asaba Onitsha Expressway, By Head Bridge, Delta.
Delta - Asaba 2
445, Nnebisi Road, Opposite Zenith Bank, Asaba
Delta - Warri 1
138, Effurun-Sapele Rd, By Airport Junction Warri
Delta - Warri 2
116, Effurun-Sapele Warri Road, Effurun
Opp. Our Ladies High School.
Ebonyi
1A, Ogoja Road (Beside Ecobank), Abakaliki, Ebonyi.
Edo - Akpakpava
112, Akpakpava Road, Benin City
Edo - Airport Road
Shop 1, Omegatron Plaza, 47 Airport Road, Benin City
Edo - Auchi
Okene Express Way, Opp Auchi Polytechnic Staff Quarter
Edo - Ramat Park
42, Benin/Agbor Road, Oregbeni, Ramat Park Benin City, Edo State.
Edo - Ekpoma
Ukpenu Road Opp. Grail Message Centre, Akahia, Ekpoma, Benin Edo
Edo - Uselu
202, Uselu Lagos Road, Ugbowo Benin City
Enugu 1
7, Market Road, Holy Ghost Park, Opp. State Library, Ogui, Enugu
Enugu 2
67, Zik Avenue Uwani Enugu
Ibadan 1
Town Planning Complex, By Sumal Foods, Ring Road, Ibadan.
Ibadan 2
Block E2, Preboye Shopping Complex Sango Ojoo, Opposite University of Ibadan
Ibadan 3
No 76, Opposite Arisekola Mosque, Iwo Road, Ibadan
Ilorin
190, Ibrahim Taiwo Road, Adjacent Chicken Republic/UBA, near JMK Plaza, Ilorin, Kwara State.

Ilorin 2:
No 1 Umar Audi road, Fate Road, Tanke GRA, besides Hotels Mirabilis. Ilorin.
Jos 1
Suite B3, Emerald Royal Plaza, Zaramangada, Rayfield Road, Jos
Jos 2
Angwan Soya Zaria Road Bypass, Opposite Jankwano Bingham University Teaching Hospital
Kaduna
Kaduna 1 : 8 Ahmadu Bello Way, Off Kastina Roundabout, City Plaza, Kaduna State.

Kaduna 2 : Lagos Garage by Airforce Mami Mando, Kaduna State.

Kaduna 3 : Nnamdi Azikiwe Expressway by Command Junction, close to Samrada Fuel Station (beside 911 bakery).
Kano 1
69 Murtala Mohammed Way, Kano.
Kano 2
No 1 bompai road by Tarawa Balewa way, Opp Grand Central Hotel Kano.
Lafia 
Shops 1 & 2 Police Officers Mess, Opposite Polaris Bank, Jos Road, Lafia.
Lokoja
No 1 IBB Way, Adankolo, Close to Federal Medical Center, Lokoja,
Minna
Landmark: After Mr Biggs beside Nepa Office, Farm Center Area, Tunga, Minna – Niger State.
Owerri
Plot C31, Relief Road, by Relief Junction, Off Egbu Road, Owerri.
Osogbo
Ogo Oluwa Bus Stop, Gbangan / Ibadan Road, NIPCO Petrol Station, Osogbo.
Ogbomosho
NNPC
Mega Station, Opposite Zenith Bank, Star Light, Ogbomosho, Oyo State
Port Harcourt 1 OR PHC Collection HUB
67 Tombia Extension , G.R.A, PHC.
Port Harcourt 2(PHC 2)
LACFOG PLAZA Adjacent Choba Police Station East-west Road Choba PHC
Port Harcourt 3(PHC 3)
No 118 Woji Road, Same Building with Yogo Berry Ice Cream, Bodo Junction, G.R.A, Port Harcourt
Port Harcourt 4 (PHC 4)
No 9 Stadium Road, Beside Benjack, Port Harcourt.
GIG Logistics Offices In Ghana
| Terminal | Address | Phone Contact | Email |
| --- | --- | --- | --- |
| Accra | 13, Lagos Avenue, East Legon, Accra | 0575341111 | [email protected] |
| Tamale | M 259, Hurlingham Street, West Hospital Road, Beside Police House, Tamale | 0575341111 | [email protected] |
| Takoradi | Plot 65/6 J H  Kobinnah Street, Takoradi | 0575341111 | [email protected] |
GIG Logistics Offices In U.S.A
| Address | Phone Contact | Email |
| --- | --- | --- |
| 6872 Highway 6 South, Suite B, Houston, Texas 77083 | +128141184 | [email protected] |
GIG Logistics Price List 2023
GIG Logistics offers mouthwatering and affordable prices for their services compared to other Courier or logistics companies in Nigeria. The price varies based on the weight and size of the package, package worth, pickup location and destination.
Nevertheless, you can save time by installing GIG App "Giggo" on your mobile App store or alternatively visit GIG Logistics official website at (https://giglogistics.ng/quote/) and click on "Request Quote" to get a quote, you will be required to fill a form.
Aside from using the option above, GIG Logistics has its normal courier or logistics service cost, check below:
GIG Logistics price list (Special shipment)
| From | To | Type of goods | Weight in Kg | Home delivery price | Terminal pick up price |
| --- | --- | --- | --- | --- | --- |
| Lagos | Abuja |  Light document | NA | ₦4500 | ₦3800 |
| Lagos | Port Harcourt |  Light document | NA | ₦4500 | ₦3800 |
| Lagos | Uyo | Light document | NA | ₦4500 | ₦3800 |
| Lagos | Ibadan | Light document | NA | ₦4000 | ₦3300 |
| Lagos | Abuja | Laptop | NA | ₦4800 | ₦4100 |
| Lagos | Ibadan | Laptop | NA | ₦3700 | ₦3000 |
GIG logistics price list (Non-special shipment)
| From | To | Type of goods | Weight in Kg | Home delivery price | Terminal pick up price |
| --- | --- | --- | --- | --- | --- |
| Lagos | Abuja | Regular goods | 1 | ₦1749 + ₦700 | ₦1749 |
| Lagos | Abuja | Regular goods | 2 | ₦2058 + ₦700 | ₦2058 |
| Lagos | Abuja | Regular goods | 5 | ₦2852 + ₦700 | ₦2852 |
| Lagos | Abuja | Regular goods | 10 | ₦4175 + ₦700 | ₦4175 |
| Lagos | Ibadan | Regular goods | 1 | ₦1499 + ₦700 | ₦1499 |
| Lagos | Ibadan | Regular goods | 5 | ₦2602+ ₦700 | ₦2602 |
How To Track My Package (GIG Logistics Tracking)
To track your package on Gog Is Good Logistics you must have first registered, it is so easy to track your package via GIG Logistics, follow the steps below:
#1. Register
You need to register the shipment either when being picked from your home or at any of GIG Logistics branches around you. An agent will attend to you and ask for your details e.g. name, email, contact number, destination, name of item, name of receiver e.t.c.
The details will then be registered into the GIG database and a tracking number will be generated for you, you will get the details of the shipment including the tracking code via SMS and in your email. With this, you can easily track the shipment.
#2. GIG Logistics Online Tracking
After obtaining your tracking code usually called "Waybill Number" you are to follow the procedures bulleted below:
Launch your browser and visit GIG Logistics tracking page (https://portal.gigagilitysystems.com/public/track)
Type in your "Waybill Number" then click on "Track"
Every detail about the shipment will be revealed and you can see how it moves from one location to the other.
Read Also: God is Good Motors Price List: GIGM Terminals & Contacts
GIG Logistics Head Office Contact
Address: GIG Logistics Digital Hub, 11 Ernest Orachire, Gbagada
Phone number: 08139851120, 08170000021
Email: [email protected]