Chevron Nigeria Salary Structure 2023; Check How Much Chevron Staffs Earn
How much do Chevron staff in Nigeria earn? There is no denying that the oil and gas industry is one of the best sectors to work in, regardless of the country you are based in. In Nigeria, there are different oil companies (established by foreign business owners) that pay their staff handsomely, and anyone who happens to secure a job at any of these companies seems to have the picture-perfect job. Chevron is one of the biggest and most popular oil and gas companies in the country.
If you have plans to work in Chevron, one of the main things that would be on your mind is the Chevron salary structure. You already know that oil companies pay really well, but you are more interested in knowing how much Chevron pays its staff on average.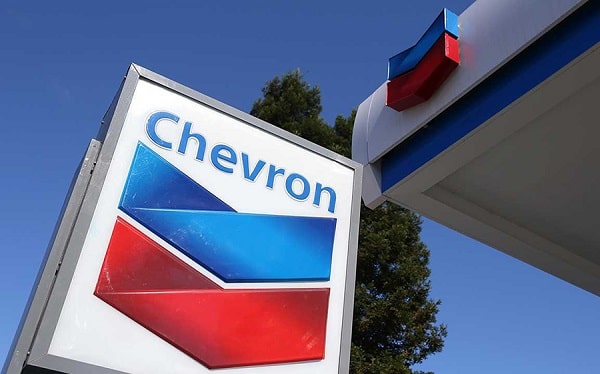 This article you are currently reading on this page would answer your question correctly, so you can decide if you want to build a career in Chevron. You'd also learn a few things about the company, which you are supposed to know as someone seeking to get a job in Chevron.
About Chevron
Chevron is a multinational corporation operating in the oil and gas industry. With numerous subsidiaries in over 180 countries around the world, this company is indeed very large. Having discovered that Nigeria is rich in crude oil, Chevron established a subsidiary in the country, which is known as Chevron Nigeria Limited. Every year, Chevron Nigeria Limited spends a minimum of 3 billion dollars in the country, making it Nigeria's biggest oil producer.
Chevron's operations in Nigeria include the production and sales of lubricants, additives, as well as petrochemicals. The company is located in the Niger Delta region of Nigeria, where it was established in the country.
Read Also: EFCC Salary Structure – Division, Ranks & Recruitment
Chevron has not only provided numerous jobs and contributed to the country's economy, but they have also facilitated the health and education sectors in Nigeria.
Chevron's Significance in Nigeria
Chevron is regarded as a very significant company in Nigeria due to many of its functions in the country. But most importantly, Chevron is very significant to Nigeria because of its job creation. Over the years, Chevron Nigeria Limited has provided thousands of lucrative jobs to Nigerians, reducing the unemployment rate and boosting the country's economy.
Chevron Salary Structure in 2023
Almost everyone in Nigeria knows that being able to work in Chevron is like a dream come true because the earnings are pretty good.
Amazingly, Chevron is one of the highest-paying companies in Nigeria. A staff could earn as much as ₦500,000 – ₦800,000 monthly, which is a surprisingly high amount. And there are other allowances that accompany the salary. Your total monthly package at chevron is what some employees earn for 3 to 5 months at other organizations.
Before you learn more about Chevron's salary structure, you must understand that the company has a very difficult recruitment process. This means that you can't effortlessly secure a job at Chevron. Getting a job at the company would require a lot from you as an applicant.
Below are the major divisions in Chevron and how much a staff potentially earns:
The engineering division in Chevron is the most common salary. Engineers are paid the highest salaries, unlike other sectors in the company. The reason for this is that engineers are the ones that perform the hardest and most strenuous jobs. There are different types of engineers that are hired by Chevron. They include drilling engineers, petroleum engineers, reservoir engineers, mechanic engineers, and welding & fabrication engineers.
As an entry-level engineer in Chevron, your monthly salary is between ₦150,000 – ₦500,000. This entry-level is mostly for graduates who are not experienced on the job. They are to take up simple tasks and must work under supervision.
Senior-level engineers can earn as much as ₦1,000,000 – ₦5,000,000 every month. They earn this much because their job is very strenuous and sometimes hazardous.
Geoscience is very crucial in the oil and gas industry. In Chevron, there are hundreds of geoscientists and they are mainly responsible for finding natural oil and gas reservoirs deep in the earth. Their responsibility also involves mapping underground rock formations, carrying out data analysis, as well as collecting and testing samples.
Entry-level geoscientists earn from ₦100,000 – ₦300,000 monthly.
But on the other hand, senior-level geoscientists earn between ₦500,000 – ₦,000,000 per month.
Aside from the engineering and geoscience departments, there are other fields in Chevron such as accounting, public relations, human resources, administration, etc. Employees in these fields don't even as much as other employees in the engineering and geoscience departments. They earn about ₦100,000 – ₦300,000 for entry-level positions.
The senior-level positions, on the other hand, earn about ₦500,000 – ₦1,000,000.
Read Also: Nigerian Customs Service Salary Structure – Allowances & Recruitment
Chevron Recruitment
The recruitment process at Chevron is a very tough one. But if you can successfully pull through and get hired, the process would be worth it. Chevron Nigeria Limited occasionally hires employees and the application process usually starts online, after which there are other stages of screening that an applicant must undergo before he/she gets qualified.
FAQs
Is Chevron the highest-paying oil company in Nigeria?
Chevron Nigeria Limited might not be the highest-paying oil company in Nigeria because there are other high-paying oil companies too. Nevertheless, one thing you should know for sure is that Chevron pays its staff a very good salary.  
How difficult it is to get employed by Chevron?
It's quite difficult to get a job at Chevron. Out of a hundred applicants, only 2 could get employed.
Does Chevron offer job security?
As an employee at Chevron, your job is secured.  
Do I have to be an engineer in order to work at Chevron?
Engineers are not the only ones that work at Chevron. There are job openings for other professions too.
Read Also: FIRS Salary Structure – Functions, Mode of Operation & Salary
Conclusion
Getting employed by Chevron might not be easy but if you happen to get the job at the end of the day, you would have gotten your dream job. The good thing about working with Chevron is that there is always room for promotion. After about 3 to 5 years as an entry-level employee, you would be promoted and that means your salary would be raised immediately.