How to Make Money on OnlyFans: What Creators Should Know
OnlyFans is a social network that was born in 2016 in London. But it was only in 2020, at the height of the pandemic, that the platform was successful, even attracting famous people. It works as a subscription club and is well known for its adult and uncensored content. But do you really know what OnlyFans is and how the social network works?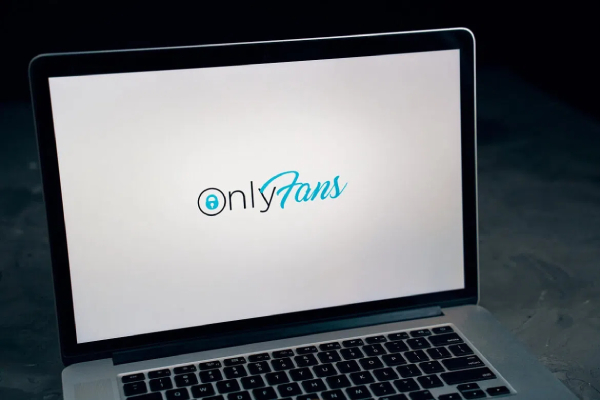 Understand in the article below what OnlyFans is and how to make money on OnlyFans. Continue reading this article to get full knowledge on how to make wealth on this social platform.
OnlyFans: What is it?
Onlyfans is a social network that allows content creators to charge a monthly subscription to be able to follow them. After paying the subscription fee, the user has access to the creator's exclusive content.
The app became very popular and grew by more than 600% after the start of the pandemic. Currently, it has more than 150 million users and 5 million registered content creators. By the way, Onlyfans is extremely popular among adult content creators. However, it is possible to make money in other sectors.
How does OnlyFans work?
OnlyFans is a premium social network that connects creators and fans through the dissemination of exclusive content and works on a subscription model. 
Content producers can create a subscription with a monthly payment, made in dollars, or charge tips and additional amounts to release access to specific material for their audience.
The monetization process works like this, creators keep 80% of the profits, and the remaining 20% ​​goes to the platform.
When registering on the platform, there are two types of profiles:
Simple user – profile of a person who just wants to watch content without sharing photos, videos or anything related to their privacy, but rather pay to see other people's content;
Content creator – for those who intend to share photos and videos in order to earn money.
When the simple registration is done, you need to subscribe to the monthly plans of the profiles you want to follow and consume the content. 
It is worth remembering that the subscription is per profile and not for the entire platform. For example, if you subscribe to see Alicia Keys content, you will only see what she publishes. If you want to see Cardi B's posts, for example, you'll have to make a second subscription to follow the singer. 
What is the value of OnlyFans?
To access the content posted on the platform, you need to register for free and choose a subscription option, prices range from U$ 4.99 to U$ 50 and the content creator decides the value.
According to OnlyFans, since the beginning of the platform, $ 5 billion has already been paid to creators. In the case of content creators, they pay 20% of their income to the platform. When subscriptions are made, the amount transferred is 80% of what the subscriber pays.
How to register on OnlyFans?
Signing up for OnlyFans is a simple procedure that requires just a few steps:
Go to the OnlyFans website and click on "Sign up for OnlyFans"
Next, you must enter the requested information or use your Twitter, Google or Windows Hello account
The next step is to go to "My Profile" and then click on "Edit Profile" to add photo, cover image and description
How to become a subscriber on OnlyFans?
After creating your profile, you can become a content creator on OnlyFans. To do this, still on your profile editing page, click on "More" and select "Add a card" to continue with your subscription.

Once this is done, click on "Add a payment card" and fill in the requested fields with the data of the credit card you want to use.

After that, you can browse the different profiles of OnlyFans content creators and subscribe to the ones you like.
How to Make Money on OnlyFans
The main way to earn money on OnlyFans is by producing content to attract more subscribers. The more subscribers, the greater your earnings. Also, when you have many people interested in your content, it is possible to increase the subscription fee and thus have greater income. 
Another way to earn money is with Private Messages (Pay Per View), which allow you to share exclusive content through messages with your fans who are willing to pay for it. Here, prices tend to be higher. Therefore, a tip is to separate the best content for these super fans willing to pay more to buy their private media.
How to receive payment?
To receive payments from OnlyFans, you can add a debit card or bank account for international transfer. Remembering that payments are made only in US Dollars (USD). 
What kind of content to make on OnlyFans?
The truth is that adult and sensual content is the main focus of those who join the platform these days because there is no restrictive content policy that prevents users from sharing their photos or videos half n@ked, fully nud3 or even s3xually explicit content.
However, it is also possible to explore other topics on the platform such as: Fashion, travel, beauty and personal care tutorials, humor, recipes, games and vlogs.
However, this is not the only content available, and content creators can publish on any topic and charge for access. By the way, on the website, it says that it is ideal for those who make tutorials, tips or even photos and want to get paid for it. 
Many people adhere to OnlyFans to expose more sensuality and charge for it, practices prohibited in other social networks, but without showing anything explicit. This is the case with celebrities like Anitta, Rita Cadillac, Cardi B and even Chris Brown. Many celebrities are already on OnlyFans and post s3xy photos and videos, but without full nud1ty or explicit s3xual content. 
In addition, it is possible to create an Onlyfans account in several areas such as:
Fitness;
Cosplay;
Fashion;
Trips;
Tutorials;
Beauty and personal care;
Video games;
Adult content;
Revenues;
Humor;
Vlogs.
So, you can post whatever content you prefer, as long as your audience is willing to pay to watch.
Read Also: The 10 Highest Earning Creators on OnlyFans
FAQs
What is OnlyFans?
OnlyFans is a social network where content creators can charge a monthly subscription for their followers to access their publications. Despite being known for having adult content, this is not the only objective. 
How much does OnlyFans cost?
The registration is free, but to have access to the contents, it is necessary to subscribe to profiles that can vary between $4.99 to $50. In fact, content creators also pay nothing to use, but 20% of each subscription stays with the platform. 
How to register on OnlyFans?
Registration must be done on the OnlyFans website and the user must choose between a regular profile or as a content creator.