List Of Oil Producing States In Northern Nigeria [Newly Updated]
We bring you the list of oil producing states in Northern Nigeria. It is a known fact that Nigeria is a nation blessed with abundant crude oil and the Northern part of the country isn't exempted.
It has been normal to hear most people say oil is only located in the Southern part of Nigeria, the Niger Delta region to be specific, but recently crude oil has been discovered in almost every region of the country and lately in the Northern region. This is a win for the country and also the region when explored properly and could also be a trouble when not managed well.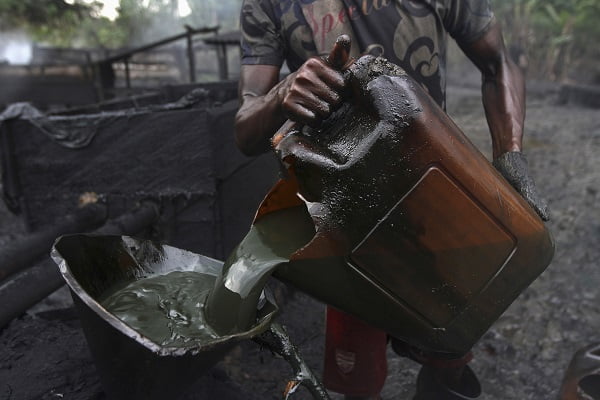 According to the Nigerian National Petroleum Company Limited (NNPC) there will no longer be a full dependent on the crude of Niger Delta States or other regions where crude oil are found in Nigeria.
NNPC ok collaboration with other bodies have been able to discover crude oil in the Northern region of the country Nasarawa State to be specific and it was confirmed that there is a huge existence of substantial hydrocarbon resources in Nasarawa.
The Chief Executive officer of NNPC Melee Kyari made this known and further stated that in March 2023, there will be scheduled oil production activities that will be carried out in the state but every necessary steps has to be taken to ensure pollution or gas flaring is well handled.
It is a known fact that over the years, NNPC has spent billions in research trying to discover oil in other parts of the country, although much concentration was put towards the Northern region and it's a thing of joy that it has been established that getting crude oil from other Northern states is not impossible.
NNPC has also further explained that there is a high possibility that crude oil is present in more northern states like Sokoto, Nigeria, Yobe, Bauchi, Borno, Gombe and Adamawa states.
Without further ado, let us go straight to the list of oil producing Northern states in Nigeria.
The List Of Oil Producing States In Northern Nigeria
Below is the list of oil producing states in the Northern region of the country:
Bauchi State
Gombe State
Kogi State
Nasarawa State
This should clear your argument about whether the North has oil or not, it has been established that there is oil in the Northern region of the country and the listed states are where you can find it.
In 2022 Kogi state got its first derivation allocation as one of the oil producing states in Nigeria, also the border of Gombe and Bauchi State, where we have an area called Kolmani field it has been made known that there is constant drilling of different types of crude oil.
Nasarawa State is the newest discovery and it is not stopping here according to NNPC, there have also been plans for the revival of some refineries, likewise building of more refineries and collaboration with private refineries like Dangote Refineries which is in Lagos to ensure the country produces oil in full capacity.
Read Also: List of Oil Producing States in Nigeria [Updated]
Conclusion
In conclusion, the Nigerian oil and gas industry has been the major income generator for the country hence the continuous research by NNPC trying to find more oil producing states as crude oil is very valuable even with the fact that more renewable energy is being explored globally. With this, the economy of Nigeria is expected to receive a huge boost in the coming months and years.