Libra Motors Price List 2023 Updated: LIBMOT Terminals & Contacts
Want to know all about Libra Motors? This article is focused on Libra Motors price list, Libra Motors terminals nationwide, Libra Motors Online booking, contacts, services rendered and every necessary information about LIBRA Motors.
Transportation is a moving business everywhere you might find yourself in this world, it is a thriving business and the more the population of the world increased the more the demand for transportation by commuters.
As one of the leading transportation companies in Nigeria, a lot needs to be made known about Libra Motors, how it started and the pace at which it is going presently.
Libra Motors is a top transport company in Nigeria and as we all know Nigeria is the largest black nation on earth, with a population of over 210 million people there is no doubt about it, there will surely be a high demand of commercial transport vehicles.
Also, when talking of the best investment opportunities in Nigeria presently then you definitely have Transportation topping the list.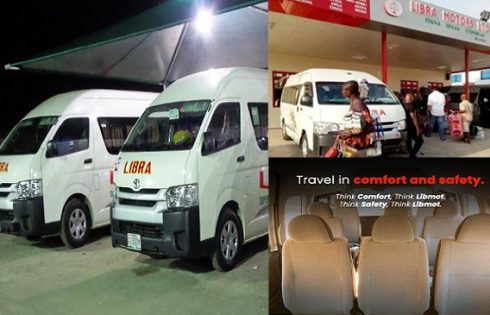 Libra Motors Price List | LIBMOT Terminals & Contacts
In Nigeria presently, we have a number of top best performing transport companies, these companies are the real deal, very affordable with quality services rendered to Nigerians, we are talking about the likes of Delta Line Motors, Iyare Motors, Peace Mass Transit, ABC Transport, GUO Transport, Ifesinachi Transport, God is Good Motors, Young Shall Grow Motors, Agofure Motors, and many other popular transport companies in Nigeria.
Reducing many talks and going straight into the topic of the day we will be discussing on every necessary information about Libra Motors, Libra Motors online booking, Libra Motors terminals, Libra Motors transport logistics, Libra Motors Hire and Bus Rentals and much more information about Libra Transport Services Limited.
About Libra Motors Transport
Libra Motors got established in the year 2003 with just 10 Faller buses and in space of few years, it was able to top the list of leading transport companies in Lagos State, Warri, Port Harcourt and many other states and cities in Nigeria with numerous buses.
Placing priorities on quality transport service delivery Libra Motors is rapidly becoming one of the most used transport companies in Nigeria as we speak.
Recently Libra Motors adopted a brand new identity "LIBMOT" with upgrades in most of their services while also leveraging on technology for fast and accurate service delivery with convenience
Libra aims and objectives is to become the most convenient transport company in Africa and to make this materialize the management of the company has put in place guidelines for their staff to follow so as to deliver the best and customer-centric services to commuters.
Who is the owner of LIBMOT? The owner of Libra Motors is Godwin Eghosa Odoruyi, he is the Managing Director and Chief Executive officer of LIBMOT.
The values that drive LIBMOT are teamwork, dedication, integrity, innovation, performance and creativity, towing this path libra has become a multi-award-winning transport company in Nigeria.
Traveling With Libra Motors
Get to know the importance of traveling with Libra Motors. As an existing Libra Motors customer or new customer there are some things you enjoy that you hardly find with other transport companies, here are some:
All Libra Motors have vehicle trackers installed in them for monitoring and safety.
You get quality customer care service.
You are presented with the best traveling options.
All Libra fleets are of global standard and perfectly maintained.
You get a trip at an affordable price compared to others.
Well-educated and certified drivers at your service.
Best value for money.
Libra Motors Price List 2023 & Routes
Below we have LIBMOT price list and routes.
| Terminal Location | Destination | Price |
| --- | --- | --- |
| Delta (Asaba-Onitsha) | Lagos-Mazamaza/Volks | ₦6,000.00 |
| Delta (Warri) | Lagos-Iyana-Ipaja | ₦4,000.00 |
| Imo (Owerri) | Lagos-Mazamaza/Volks | ₦7,000.00 |
| Lagos (Iyana-Ipaja) | Enugu-Enugu | ₦7,000.00 |
| Lagos (Mazamaza/Volks) | Delta-Asaba-Onitsha | ₦6,000.00 |
| Lagos (Ajah) | Delta-Asaba-Onitsha | ₦7,500.00 |
| Lagos (Ijesha) | Edo-Benin | ₦4,200.00 |
| Lagos (Bariga) | Delta-Asaba-Onitsha | ₦6,000.00 |
| Lagos (Iyana-Ipaja) | Delta-Warri | ₦5,700.00 |
| Delta (Asaba-Onitsha) | Lagos-Iyana-Ipaja | ₦6,000.00 |
| Enugu (Enugu) | Lagos-Mazamaza/Volks | ₦7,000.00 |
| Delta (Warri) | Lagos-Mile 2 | ₦4,000.00 |
| Imo (Owerri) | Lagos-Iyana-Ipaja | ₦7,000.00 |
| Imo (Orlu) | Lagos-Iyana-Ipaja | ₦7,000.00 |
Libra Motors Terminals / Parks Nationwide
| Terminal | Address | Phone No |
| --- | --- | --- |
| Aba Terminal | 1, Milverton, Aba, Abia State | 08063903319 |
| Ajah | Km 24, Lekki - Epe Expressway, by Abraham Adesanya Roundabout, Ajah, Lagos | 08062265903 |
| Anara Terminal | 1 Orlu Road,Annara Junction,Opp Motor Park. | 09088711828 |
| Awka Terminal | Unizik Junction, Awka, Anambra State. | 08036664077 |
| Benin Terminal | 17 Urubi,opposite Ministry of Education,Iyaro,Benin City. | 09087893088 |
| Delta - Onitsha Terminal | Asaba-Onitsha Express Road, By Head Bridge, Delta State | 08033808645 |
| Bariga Terminal | 68, Shoganmu Street, By Bariga New Garage, LCDA, Bariga, Lagos State | 08029069009 |
| Ejigbo Terminal | 92, Ikotun-Egbe Road, Ejigbo, Lagos State | 08038536626 |
| Ekwulobia Terminal | Ekwulobia Roundabout, Ekwulobia, Anambra State | 08169992600 |
| Enugu Terminal | 7, Market Road, Mgbemma Park, Enugu State | 07087357097 |
| Ibadan Terminal | Adolak Filling Station, Along UI, Sango Road, Samonda Ibadan, Oyo State. | 08187471564 |
| Ijesha Terminal | 192, Ijesha Road, Market Bustop, Ijesha, Lagos State. | 08033950830 |
| Ikotun | Old Market, Ikotun Roundabout, Ikotun, Lagos. | 08090872668 |
| Iyana-Ipaja Terminal | 2A, Jolaosho Adelowo Str., Off Lagos Abeokuta Expressway, Lagos State. | 08064631814 |
| Maza-maza Terminal | Moshalashi B/Stop, Lagos Bagadry Express Road. | 08034330877, 07080396331 |
| Mbaise | Ahiara junction | 09088711824 |
| Mile 2 Terminal | KM 10 Badagry Expressway, Mile 2, Lagos State. | 08064631814 |
| Nnewi Terminal | King Okizu Road, Nnewi, Anambra State | 08031990986 |
| Okota Terminal | 118, Okota Road, Okota-Isolo, Lagos State. | 09031565022 |
| Owerri Terminal | 3, Egbu Road, Owerri, Imo State | 08034617632, 08052521014 |
| Port Harcourt Terminal | Olu Obasanjo Road, By Elebor Street, Opposite RCC First Gate, Waterlines, Port Harcourt | 08033447686 |
| Umuahia Terminal | 2, Item Street, By Umuwire Road, Umuahia, Abia State | 08038355221, 08034721709 |
| Warri Terminal | 14, Warri Sapele Effurun. By Airport Junction, Warri, Delta State | 08035392005 |
How To Book A Ticket Online With Libra Motors (LIBMOT)
To book a ticket with Libra motors online is so easy, you can easily book your ticket with an internet-enabled device by following the procedures below:
Visit the official website of Libra Motors (https://libmot.com/)
You will be greeted with a form, fill the form with the right information and click on "Search"
Select your preferred seat and fill the consent form
Click on "Proceed" to add a coupon if you have one
Make a secured payment and get your ticket sent to you
Aside from the official website you can also book a ticket with Libra Motors by installing their mobile application or just visit any of the LIBMOT terminals around you.
Libra Motors Head Office Contacts
Location: Cele Okota Road, Lagos State, Nigeria.
Phone number: 09031565022, 08090904385
Email address: [email protected]
Recommended: