Full Biography Of Sunday Igboho & Net Worth – (Updated)
Sunday Igboho is a household name in Nigeria, he is a Yoruba activist that has been at the forefront of the actualization of the Yoruba nation (Oodua Nation). There has been a lot about him on various media platforms both on the internet and also via the national TV channels.
Due to a lot of trends about Sunday Igboho which has become a household name in Nigeria we have decided to make our research about him and write out the full biography and net worth of Sunday Igboho.
Right from the onset, Sunday Adeyemo Igboho is known for fighting for the weak, defending the rights of the less privileged, though some see him a political tool for the politicians while some have a different thought about him.
Sunday Igboho is a special human breed as he seems to be very wise and brave, he is known for fighting for the oppressed and even the rich come to him for advice.
Read Also: Full Biography Of Yinka Ayefele & Net Worth
Before delving into the full biography of Sunday Adeyemo Igboho let us take you through a piece of brief information about his profile.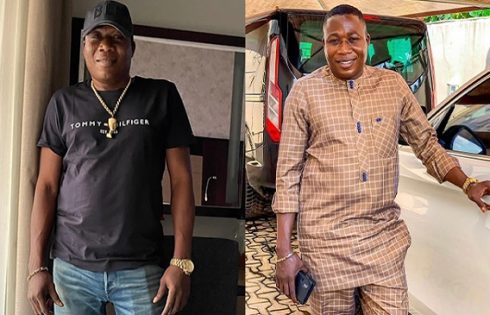 Sunday Igboho Profile
| | |
| --- | --- |
| Full Name: | Sunday Adeyemo Adeniyi Igboho |
| Date of Birth: | October 10, 1972 |
| Place of Birth: | Oke-Ogun, Oyo State |
| State of Origin: | Igboho, Oyo State |
| Native language: | Yoruba |
| Nationality: | Nigerian |
| Children: | 11 |
| Occupation: | Auto dealer, Politician and Businessman |
Now you have brief information about him but reading about the full biography of Sunday Igboho and his net worth is what you must have been longing for, sit back and enjoy all the information about Sunday Adeyebo Igboho Oosa.
Early Life
Sunday Adeyemo Adeniyi Igboho was born in Igboho town in Ibadan the capital city of Oyo State Nigeria on the 10th of October 1972, he is from the Yoruba ethnicity.
Sunday Igboho's father named him Sunday Adeyemo, as you can see the name Igboho is not mentioned, then you curiosity will seek to know why they call him Sunday Igboho.
Read Also: Full Biography Of Dino Melaye & Net Worth: Political Career And Family
The name Igboho came from the city or village where he originated from, this is a known practice among the Yoruba people as they mostly call popular people and attach the name of their state or village to it, for example, you hear people bearing Ibadan, Baba Ijebu and so on, same is applied to Sunday Adeyemo name.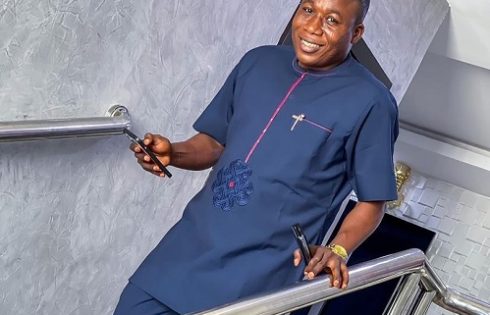 Igboho town is located in Oke-Ogun area of Ibadan Oyo State Nigeria, his family left Igboho town to Modakeke in Osun state, Sunday Adeyemo Igboho participated in the Modakeke /Ife war and he got exposed to a lot of natural African powers.
After the war in Modakeke, Sunday Igboho's father relocated to his hometown in Igboho but Sunday himself stayed back in Modakeke since he is well known and has helped them fight numerous wars.
His contribution in defending Modakeke made the community to elect him as the youth leader in the year 2000, he was widely loved and not quite long he was made the chairman of the motorcycle riders in Modakeke.
This didn't go down well with most of the indigen of Modakeke as a conspiracy was raised and some said why will someone from far Ibadan in Igboho come to Modakeke to reign on them? This triggered a lot of attacks against him.
After heated vents and in a bid to die down the tension, Sunday Igboho relocated back to his hometown Igboho and continued his lifestyle.
Career
Sunday Igboho is a motorcycle repairer, he did this for some years and was able to meet prominent politicians while trying to defend a man being cheated, that was how he met ex-governor Lam Adesina, also he was so loyal to Ladoja and luck smiled on him due to his loyalty.
While in politics with his political godfather he was able to meet those that matter in the country, he then started a car dealership job.
He started his company Adeson International Business Concept Ltd that handles the buying and selling of cars, he invested big into the business and he is now a big businessman having contacts all over the world.
Sunday Igboho started traveling abroad for business deals and he was able to make a name for himself in the business.
Sunday Igboho WIfe, Family and Children
Sunday Adeyemo Igboho has 21 siblings both male and female, nothing is said about his siblings as they are off the internet space for a reason known best to the family, his mother is currently living close to him in Ibadan.
He is happily married to two women and with kids, his first wife lives in Canada while his second wife in Germany, though in Yoruba land you do not count children and this has been severally emphasized buy Sunday Igboho but he has 11 children.
Three of Sunday Igboho's children are in the football academy in Germany and he also shows his fatherly love to them all.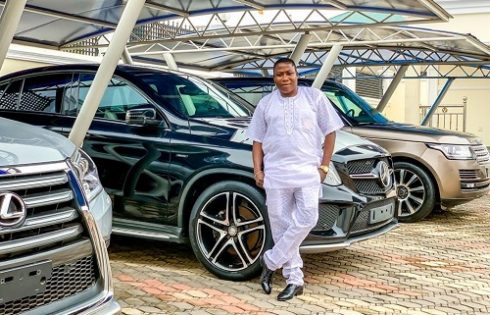 Sunday Igboho Net Worth
Sunday Igboho's net worth is estimated at $500,000 though it was believed that he is more richer, his income is attributed to his car dealership business.
As a hardworking man right from his kid days Sunday Igboho strive to make ends meet, he was able to make use of politics to favor his career which leads him to be a car dealer though he has been doing this before he got to know those that matter in the country but at a very low scale.
Read Also: Full Biography Of Mazi Nnamdi Kanu: Age, Wife, Travails & Facts
Sunday Igboho scaled up his career and started selling brand new cars, he met the car manufacturers and deal with them directly, this gave him an edge over other car dealers in Nigeria.
He has houses and exotic cars worth millions of dollars and his main mansion in Igboho in Ibadan Oyo State.
If you enjoy this article about the biography of Sunday Igboho and net worth kindly encourage us by sharing this via the social media share button on your various social media platforms.