10 Tricks on How to Save Data on iOS and Android
Tired of overpaying on every bill? Follow these tips to avoid scares with your phone internet data subscription. A smartphone without mobile data (internet connection) is considered useless aside from you making calls and sending SMS.
Data subscription is now the new deal and in some countries could break the bank, this is the reason why you need to ensure you save data on your mobile device for the major reason why you made the subscription in the first place.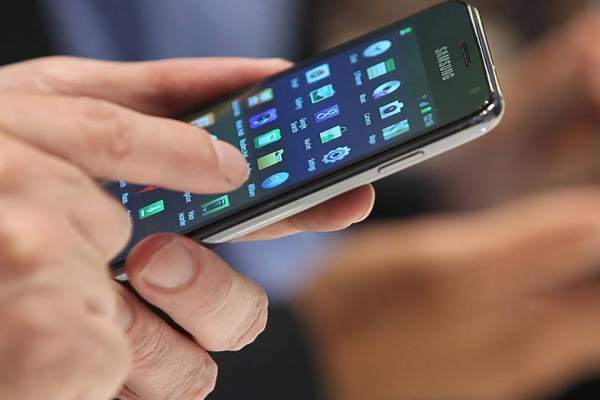 It is more than common for your phone to suffer at the end of the month with data consumption. 
If you are one of those people who pays a surcharge on your bill every month or runs out of data and goes from bar to bar with Wi-Fi to be able to communicate with your friends, these tips will probably interest you.
1. Save data with Chrome (or switch to Opera)
It is the star browser, it enjoys an enviable market share, with more than 45% of all browsers, but on your mobile it can become an enemy if you don't know how to tackle it in time. In the 'app' configuration tab, in the lower area, click on the 'Bandwidth' option. From there you can choose to preload pages only with Wi-Fi or with your data connection. Our advice? Do it only on home networks.
If you don't mind getting rid of Chrome, you can always choose to switch to a browser with many years of experience and that, in its mobile version, has managed to reinvent itself. We are referring to Opera Mini, which is designed to reduce data consumption to a minimum. And although deleting the cache is smart in order to free up space on the mobile, keep in mind that every time you do it you must load all the elements of the web when you log in again.
2. Lower the quality of music streaming
It is a constant in those people with mobiles with little storage and a desire to store music. When your mobile does not give more than itself, pulling the Spotify streaming may be the only solution. But there are tricks so that Spotify does not eat your data or, at least, that it does not do so during the first week of the month.
In the 'app' settings, click on the fourth option, called 'Streaming quality'. At this point you have three options, the quality of the streaming, the quality of the downloads and if you are going to do it using the mobile network. We recommend you check the normal option in the first two and prevent the songs from being downloaded with your data.
3. Update 'apps' only via Wi-Fi
On iOS, you can do this in Settings > iTunes Store & AppStore. Here you must uncheck the 'Use mobile data' box to avoid that, if you have automatic updates checked, they are done through your data.
On Android, go to Google Play settings and select the option for automatic updates to check that they are done only through Wi-Fi.
4. Compress your data
Onavo Extend is an application, available for iOS and Android, that will allow you to save data without having to do anything more than download it and store it on your phone. To achieve this, you will need to give the app permission to manage all your data through a server. With Onavo, you can mark the 'aggressiveness' with which you want to save traffic at the cost of, for example, the quality of the images.
Even more interesting is that Onavo breaks down the consumption made by each application so that you know which ones are spending the most, information that doesn't hurt to know where you should turn off the tap if your 'smartphone' runs out of data.
5. Use an 'adblock'
Beyond ethical considerations about advertising and whether or not it is annoying when browsing, you need to know that all those elements that are loaded when you enter a website are pulling your downloads. If you are not going to click in 99% of the cases… why consume data in them?
You can find different programs designed to hide advertising on both platforms. Not only will you achieve a cleaner browsing experience, you will also save all downloads.
6. Delete the Facebook 'app'
We have nothing against Mark Zuckerberg's social network, but his application is a black hole where a large amount of data is consumed at the end of the month. Not only that, the web version is just as efficient but it is not working continuously, so your consumption will be reduced.
If you are fond of the application, you may be interested in winking at your data plan. How about at least turning off autoplay for videos? To do this, go to settings, the button in the lower right corner, Settings> Account settings> Videos and Photos> Autoplay.
7. Restrict background usage
It is a very welcome function, because it keeps our applications always up to date and we do not have to wait for them to refresh when opening them, but it takes a toll in the form of wasted data
On Android, you can do it in Settings> Data Usage and enter the applications that you do not want to have updated at all times. Enter each one of them and activate the option 'Restrict background data'. On iOS, you can get it in Settings> General> Background update where you can select which 'apps' you want to update at all times.
If you want to go a step further, in iOS we recommend that you deactivate the 'Wi-Fi Assistance' found in Settings> Mobile Data. Right at the end, in the lower area, is the box that activates the 4G connection when the signal strength is weak.
8. Beware of Instagram (and other social networks)
The photographic social network is famous for its generosity when it comes to abusing your data rates. Aware of this, they have enabled an option to reduce this problem to tolerable limits. Go to Profile> Settings> Use of mobile data and select the option 'Use less data'.
Snapchat is also known for pulling images and videos and also allows you to reduce your consumption. As? Just go to Settings> Manage and check the Travel mode box.
9. Manage the 'apps' one by one
When you are concerned that certain applications may eat up your bandwidth, one option is to prevent their access to the data network. In iOS you can do it in Settings> Mobile data, where a drop-down appears with all the 'apps' installed, the data consumption made to date and where you can select if you want to access them at all times or only with Wi-Fi. You must bear in mind that, with this option, you will not be able to access any of the options that you uncheck via 4G, so try to leave your most common applications always connected so as not to waste more time than necessary.
10. Use common sense
It is a truism, but there are times when it is worth remembering. Do not download Spotify playlists with your data plan. The same happens with downloads or updates of 'apps' or the use of video applications such as YouTube or Periscope. Extensive web browsing is another of those points that you must nip in the bud if you have problems with your rate.
Read Also: 10 Countries With The Fastest Internet In The World
If, despite everything, you are not able to reach the end of the month without paying an extra or without spending data on your bag, it would not hurt to consider a change to a higher capacity rate. A line with eight or ten gigabytes of data should cover (almost) all your needs.