Difference Between E-Commerce Vs DropShipping: What Are They?
What are the differences and similarities between e-commerce and Dropshipping? This leads us to e-commerce vs dropshipping, as we all know, both concepts are well known today, but there are differences between them that we are going to solve below.
Currently, the best-known concept is that of eCommerce. As its name suggests, it is "electronic commerce" or an online store. Next, we will explain it in more detail since the word has more than one definition.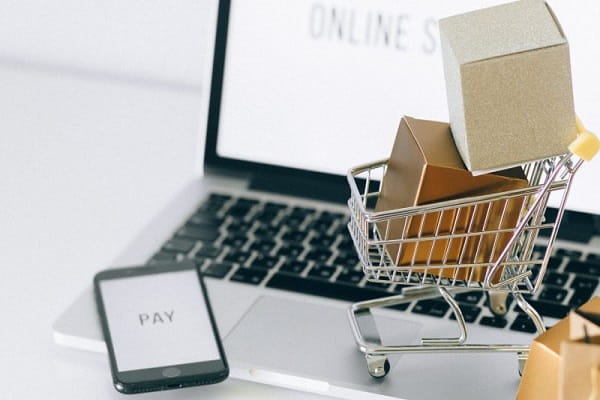 Ecommerce
Ecommerce is commerce using the internet (social networks, mobile applications or other web pages) as a communication tool for the sale of goods or services.
Why is there so much talk about this concept lately? Because it is a way of opening the door to the globalization of our business by being a digital showcase.
As interesting data, already in 2017 two billion people made a mobile e-commerce transactions. This gave rise to a year-on-year growth rate of 23.4% according to the CNMC (National Commission for Markets and Competition). As of 2020, marketers see SEO Strategies as more effective than paid marketing campaigns. 
Read Also: Top 30 Business Ideas For You [Most Profitable List]
SEO (Search Engine Optimization) consists of optimizing digital platforms to improve their positioning in the search results shown by the different search engines.
Advantages of Ecommerce:
Portal open every day of the year 24 hours.
Cost minimization.
Globalization, openness to the whole world without limits.
Classification of our clients being able to save in future marketing campaigns.
Aspects to take into account when creating an Ecommerce:
Registration of your brand as the domain of your online store.
Create a good web page with what you need and want to offer in your online store.
Find consultants to help you in the selection and implementation of your catalog.
Choose a good hosting suitable for your needs.
Types of Ecommerce
There are different types of Ecommerce according to various aspects that we can take into account when classifying them.
According to the client to whom they are addressed:
B2B (Business to Business): refers to the typical wholesale purchase from another professional or company. They usually have restrictions according to the registration made, risk limit or multi-warehouse.
B2C (Business to Consumer): it is the classic Ecommerce of which we can find more examples.
C2B (Consumer to Business): this type of Ecommerce is somewhat less usual but it also occurs.
C2C (Consumer to Consumer): clear examples of this type are second-hand trading platforms.
Depending on the business model:
Dropshipping (triangular trade): it is characterized by the fact that the seller is not the one who sends the product, he is like an intermediary. It is responsible for making arrangements for your supplier to ship directly to the end customer, usually without modifying the product.
Virtual store with its own warehouse: in this case, we can control the stock.
Subscription: the concept of a partner is very important in this model.
Freemium: a free product/service is offered in a functional but limited version with the aim of expanding through a paid version.
Services: it is the typical training business, whether face-to-face or online.
Marketplace: The portal of portals. Where would we find Amazon, for example.
Crowdsourcing: tasks are outsourced to third parties connecting contractors with contracts.
Dropshipping
Dropshipping is a method of managing the stock and shipments of an online store by ordering it from an external supplier, whether it is a manufacturer or a wholesaler.
This type of model is used in multi-brand businesses. It is estimated that 30% of eCommerce use this method, although it has its advantages and disadvantages.
Advantages and disadvantages of Dropshipping
Advantages :
You save on internal strategies and you don't need to have much knowledge of the business itself. You can start with a limited catalog and expand according to the needs that you can see in your clients.
No investment is made in management systems, or in warehouses, or personnel, or in the stock itself. You buy what they ask for, there are no excess costs.
You can simply work with a computer, without the need to be in a physical space.
Disadvantages:
Low-profit margin: Lower prices are not normally applied for orders of large quantities and competitive prices must also be offered. Therefore, profitability is mostly low.
You do not have stock control: You cannot control the stock of the third party (your supplier), nor ensure that the products arrive in good condition or within the correct timeframe.
Hard work of searching and information from trusted providers. The broader your catalog, the more suppliers you should have on hand and whom you can trust for correct delivery times and deliveries.
Dropshipping costs
It seems like a business model with few costs, but what are the costs that I can have in Dropshipping?
Cost of the requested product
Shipping cost.
Cost of website maintenance and advertising. This is where the cost of SEO strategies comes in.
Cost of the equivalence surcharge when we are professionals and our clients are mostly final consumers.
Read Also: Business Angels: How to Get Private Investors
When is it best to use this model?
When you start in business: With this method, we will be able to study our type of clients, the most demanded products and then be able to make our own model with our own inventory.
Physical stores: Those that have a series of products in their inventory and resort to a secondary catalog to continue to cover the needs of their customers. For example, the sale of mugs in a photo printing stationery.
When the products require special storage, the cost of which may be an extra expense.